10 Images That Come to Mind When Viewing Lindsay Lohan's Playboy Cover
Bad news about Lindsay Lohan's Playboy cover: It's kinda cute! Sure, it's waterlogged with Photoshop tricks and the Marilyn Monroe thing's been done 145,000,090 times, but it's an undeniably successful photo. Unfortunately, it's also calls to mind a number of questionable images. Here are the first 10 things that Lindsay Lohan's Playboy debut reminded me of -- please add your own recollections after the jump.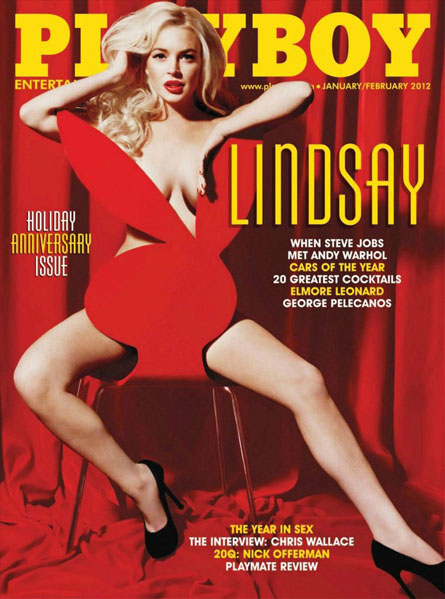 1. A really sultry pre-sneeze
2. RuPaul's Drag Race fan favorite Pandora Boxx
3. A dubious gynecologist exam
4. Jayne Mansfield's last attempt at Marilyn's throne
5. Jenna Maroney's crossdressing lover on 30 Rock played by Will Forte
6. SNL's "The Robin Bird Show" sketch with Cheri Oteri
7. Mamie Van Doren right now
8. Some self-congratulatory HBO miniseries starring Evan Rachel Wood as a call girl
9. Elle Fanning? Anyone?
10. The perfect cover for the burn book
• Lindsay Lohan's Spread Leaks [DListed]