In Honor of Young Adult, the 10 Classic Types of Lady Tantrums in Movies
This red-band promo clip of Young Adult indicates that Mavis Gary's (Charlize Theron) confrontation with Beth Slade (Elizabeth Reaser) will be mean, profane and pretty embarrassing for both characters. According to my calculations, that's a level-four tantrum in the "angry lady" cinematic universe. Young Adult opens in limited release this week, and to celebrate, let's counting down 10 classic types of female conniptions in film. Everyone from Ellen Ripley to Joan Crawford is accounted for -- but who's the grande dame of femme freakouts?
Level 1 -- Comic Frustration: Cher requests that you snap out of it.
The gentlest tantrum on our list begins with a slap, ends with an admonition, and moves on with its life. Cher's performance in Moonstruck earned her an Oscar over at least one rage-ier competitior (hint, hint), and it's still a vibrant portrayal nearly 25 years later. Nicolas Cage's cheekbone deserved it.
Level 2 -- A Peeved One-Liner: Sigourney Weaver tersely asks a bitch to step aside.
Speaking of performances that have aged well since the mid-to-late '80s, Sigourney Weaver's comeback as Ellen Ripley in Aliens provided us with fierce protagonism, one of the few Oscar nominations for a female action hero, and a helluva verbal smackdown. "Get away from her, you bitch!" is the quintessential level-two challenge.
Level 3 -- Singsong Brattiness: Veruca Salt is the baddest egg.
Yes, Veruca Salt (Julie Dawn Cole) is the most spoiled girl in the Wonka universe, but because she pairs her entitlement with a light melody, she only registers as a level-three spazz here. She wants a golden goose, donuts, fruitcakes with no nuts, and she prefers to have them now. Which means now. Wonka disposes of her before her anger can truly take over, but Veruca's torch song is one of the most delicious perks in Willy Wonka and the Chocolate Factory.
Level 4: Nasty needling: Elizabeth Taylor will make you angry, baby.
You can nitpick Who's Afraid of Virginia Woolf's for its somewhat bizarre play-to-screen translation and its sheer overlength, but don't you dare criticize the performances -- not the staggering splendor of Sandy Dennis, the deadly cynicism of Richard Burton, and the fierce sorcery of Elizabeth Taylor. Here, the late two-time Oscar winner begins to dig into her professor husband, keying up his self-loathing with major gusto. She is trampling him while turning the floor beneath him to lava. It's not the angriest moment in V. Woolf, but it's worthy of a level-four designation on our list.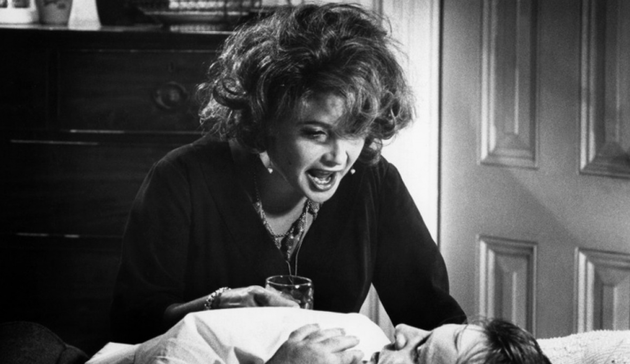 Level 5: Weepy Indignity: Beatrice Straight is your wife, dammit!
Beatrice Straight approached the Network set, acted in one four-minute scene, and found herself with an Oscar just months later. The reason? She's the only recognizably humane character in Network, and when she flies off the handle at William Holden for disrespecting her and her marriage, she is a pillar of rage and resentment.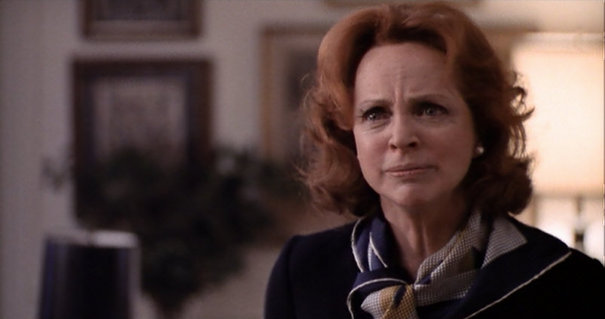 Pages: 1 2