Ken Russell Was Hoping to Remake 1976 X-Rated Alice Musical... with Lady Gaga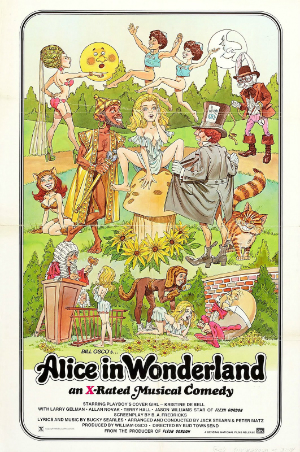 When the late filmmaker Ken Russell passed away last week at the age of 84, he'd been planning to remake the infamous 1976 X-rated Alice in Wonderland musical in which Alice is taken on a tour of Wonderland by a randy White Rabbit. Ahem. And who had Russell hoped to bring along on his naughty trip down the rabbit hole? Lady Gaga, of course!
Well, kinda; The Guardian reports that Russell, according to producers who are still moving forward with the project, had hoped to bring Gaga and Rihanna aboard to contribute songs to the musical, penned by composer Simon Boswell.
Roger Daltry, who starred in Russell's film adaptation of The Who's Tommy, had been asked to play the Mad Hatter; is it much of a stretch to envision Lady Gaga as the White Rabbit, guiding young Alice along in an erotic romp through Wonderland?
The producers are currently seeking a new director to take over from Russell, who left behind a near-complete script. More details over at The Guardian, but in the meantime, check out a peek at the infamous 1976 Alice (Sample ditty: "What's a nice girl like you doing/on a knight like me?") for a taste of the raunchy fantasy that inspired the project:
• Raunchy Alice musical could be Ken Russell's final legacy [Guardian]