Twit Wit: The Best 5 Tweets About Movies This Weekend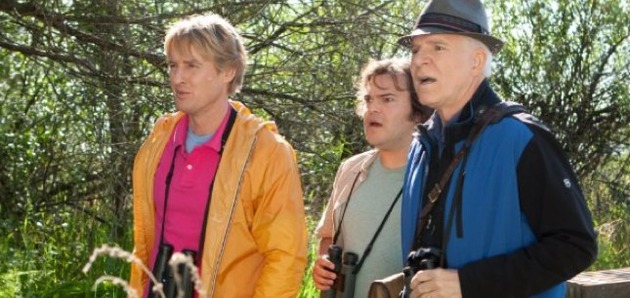 It was an underwhelming weekend at the box office, but that didn't stop Twitter from reacting to the fancy-free stylings of Footloose, the terror of The Thing and even the already-forgotten The Big Year. We've racked up the best five tweets about movies this weekend -- and the most dubious telegrams comes from one of the film's own stars.
5. Wil Wheaton invents his own Zagat-style rubric when evaluating The Thing.
4. Ken Jennings was traveling this weekend, but don't worry, he kept us abreast of the grim cinematic pickings at his fingertips.
3. Comedian Billy Eichner has an important question for James Lipton.
2. Glee producer Michael Hitchcock summed up the justice-seeking instincts of Kenny Wormald pretty succinctly. More like William Jennings Grindin'!
1. Yes, it's a few days old, but Steve Martin's ambivalence about properly promoting The Big Year kept us laughing all the way up to its unfortunate opening weekend.