Phew, the UK's Richest People Under 30 are Movie Stars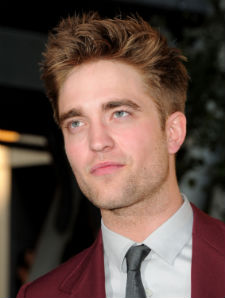 Here it is, the reason I renewed my subscription to the internet: Rich lists. They're just maddening, enthralling and depressing no matter who's on them. Actually, if I were on one, I'd be depressed about it. Like, "I'm the richest? Is this all there is? Time to move to Sedona. Time to open a stationery shop." On the UK magazine Heat's 30 Under 30 Rich List, you'll be pleased to learn that the UK's young movie stars make more money than its pop stars. But who leads the tally?
Once again, your blue-eyed song-and-dance man Daniel Radcliffe wins top honors -- and by a very healthy margin. Keira Knightley's Pirates booty earns her the runner-up spot, and that well-foreheaded heartthrob Robert Pattinson gets the bronze medal. I assume this list was put together some months ago, because I'm pretty sure Adele is officially more popular than Leona Lewis ever was. Though maybe Avatar theme rights qualify you for instant riches. Whatever! Here's the full list. Jamie Bell, I see you down there.
THE FULL HEAT RICH LIST 2011
1. Daniel Radcliffe, 22 (£51,750,000) SAME
2. Keira Knightley, 26 (£30,870,000) SAME
3. Robert Pattinson, 25 (£24,910,000) UP Last year: 5
4. Emma Watson, 21 (£23,910,000) DOWN Last year: 3
5. Rupert Grint, 23 (£21,720,000) DOWN Last year: 4
6. Leona Lewis, 26 (£13,260,000) SAME
7. Cheryl Cole (£11,440,000) UP Last year: 14
8. Katie Melua, 27 (£10,760,000) SAME
9. Craig David, 30 (£9,670,000) UP Last year: 11
10. Charlotte Church, 25 (£9,640,000) DOWN Last year: 7
11. Emily Blunt, 28, (£5,933,000) UP Last year: 18
12. Joss Stone, 24 (£9,280,000) SAME
13. Alex Turner, 25 (£9,070,000) UP Last year: 16
14. Mika, 28 (£8,420,000) DOWN Last year: 13
15. Coleen Rooney, 25 (£8,240,000) DOWN Last year: 10
16. Adele, 23 (£7,670,000) NEW ENTRY
17. Sienna Miller, 29 (£7,430,000) SAME
18. Natasha Bedingfield, 30 (£6,310,000) UP Last year: 23
19. Duffy, 27 (£5,960,000) DOWN Last year: 20
20. James Morrison, 27 (£5,870,000) DOWN Last year: 21
21. Lily Allen, 26 (£5,390,000) DOWN Last year: 24
22. Paolo Nutini, 24 (£5,500,000) UP Last year: 25
23. Gemma Arterton, 25 (£5,390,000) DOWN Last year: 19
24. Kimberley Walsh, 30 (£5,330,000) UP Last year: joint 26
25. Nadine Coyle, 26 (£4,420,000) UP Last year 28
26. Sarah Harding, 30 (£4,410,000) SAME
27. Nicola Roberts, 26 (£4,170,000) UP Last year: 29
28. Taio Cruz, 26 (£4,000,000) NEW ENTRY
29. Florence Welch, 25 (£3,830,000) NEW ENTRY
30. Jamie Bell, 25 (£3,380,000) SAME
Who would you like to see on next year's list? Felicity Jones? Tom Felton? Lourdes Ciccone? (She counts, right?)
• Daniel Radcliffe Named Richest British Star Under 30 [MTV]