Louis's Thanksgiving: 5 Movie-Related Things I'm Thankful For in 2011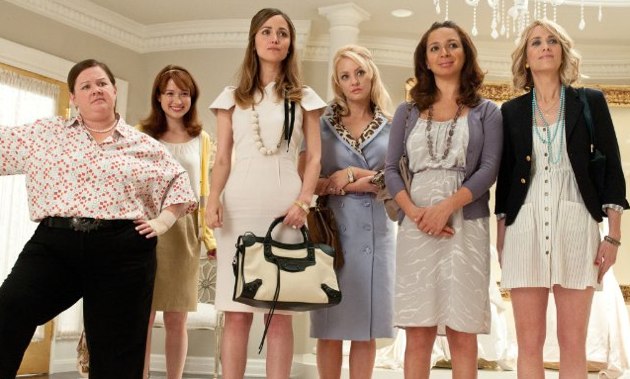 Happy Thanksgiving, my naughty little puritans. Before I jump headfirst into the HoKa turkey that Gloria Virtel is graciously preparing, I thought I'd share the five filmic things I'm most thankful for in 2011. Join me as I thank national treasures like Jon Hamm, Penn Badgley, and Twitter's new empress.
5. "Fake ID" from the Footloose soundtrack
Unfortunately, Footloose is a boring morality tale whether it stars Kevin Bacon or Kenny Wormald, but Big and Rich spiced up the 2011 remake with this electrified hoedown anthem. Deniece Williams, kindly step out of the way. Let's hear it for the buoyancy of this country-pop majesty.
4. The Bridesmaids blooper reel
Although I appreciated Bridesmaids, it's also a very imperfect and somewhat disappointing movie. Just so base. Why? Luckily, the film's blooper reel was much funnier than the actual feature, and in it we get to see Melissa McCarthy freestyle, Wendi McLendon-Covey kill it with improv stylings, and Jon Hamm raise the bar on sexual humor.
3. Penn Badgley's crying in Margin Call
Did you see Margin Call? Please do it. Richly dramatic, well-acted, and Jeremy Irons goes all Scar in the last half, and it makes you gyrate. Even better, Penn Badgley -- who plays a money-obsessed douchebag on Wall Street -- comes undone before one key meeting and weeps in a bathroom stall. It is awesome to watch him weep. You will find yourself yelling, "WEEP" at the screen. For me, the experience was a purgation of the times I've wanted to watch douchebags suffer -- exactly what the Pilgrims had in mind when they invented Thanksgiving.
2. The hilarious way Vanessa Redgrave says, "None of your poems or plays will ever carry your name" in the Anonymous trailer.
Pretty self-explanatory. Go to 1:20 to hear of her quavery, imperious delivery -- that is, if you can survive the trailer's ridiculous use of Radiohead.
1. Ellen Barkin's Twitter account
As her reported beau Sam Levinson said, Ellen Barkin's Twitter account is an endless scroll of honesty and vulgarity -- and it's also perfect. The Sea of Love sorceress treats Twitter like recess in a Bronx schoolyard. She fires off profanities like bottle rockets, and for some of us, profanities mean everything. Amen.
Follow Louis Virtel on Twitter.
Follow Movieline on Twitter.