Happy 27th Birthday, Scarlett Johansson! What's Her Best Role?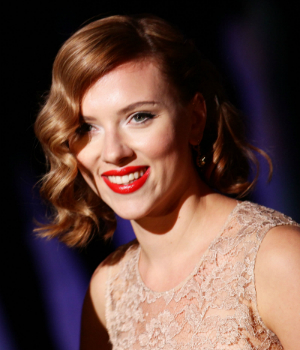 Scarlett Johansson first garnered major notice in The Horse Whisperer 13 years ago, which makes her 27th birthday today a momentous one -- she's essentially been famous (and garnering awards) for half her life. Let's celebrate the well-spoken thespian and Tom Waits cover artist by choosing her her best role. What's your pick?
I'm picking her turn as Rebecca in Ghost World, even though her more lauded work in Lost in Translation, Girl with a Pearl Earring, and Match Point warrant mention. It helps that I'm nostalgic for movies like Ghost World, the unassuming coming-of-age stories that gently unravel their protagonists while allowing them space to be fully dimensional characters. In Ghost World, which is based on Daniel Clowes's marvelous comic, Johansson plays Enid Coleslaw's (Thora Birch) best friend Rebecca as a listless, monotone second banana. She's like a lost Freaks and Geeks character, and her discovery of boys and clothing alienates Enid. Every character in Ghost World's woozy, melancholic world is unforgettable, but Johansson makes Rebecca's relatively one-note arc so believable and rich.
What's your favorite? Is it a character that Aimee Mann could describe in splintering detail? I thought not.