Exclusive Poster from Edward Burns's New $9,000 Film Newlyweds
Edward Burns's newest film Newlyweds closed out the Tribeca Film Festival this year, and the director/writer/star is happy to tell you how he allocated the $9,000 in its budget: "5k for actors, 2k insurance, 2k food and drink. 9k in the can." That's according to Burns's Twitter, which is a pretty fun and inspiring scroll for independent filmmakers. Movieline premieres the new poster for Newlyweds after the jump.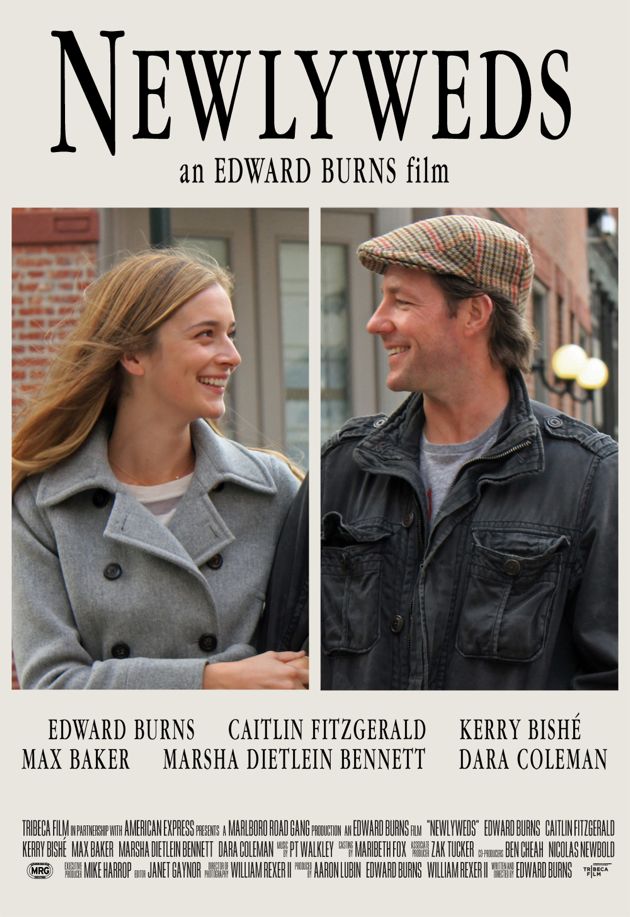 Newlyweds is about a young couple whose honeymoon is interrupted by a bunch of family members. It stars Burns, Caitlin Fitzgerald, Max Baker, Marsha Dietlein Bennett and Kerry Bishe. On his Twitter, Burns explained that he went "hat in hand" to make the film, concluding, "True, you do need a few grand [to make a movie]. But you used to need a few million."
Newlyweds is available beginning December 26 nationwide On Demand with a theatrical release in select cities in January 2012.
Edward Burns' Twitter [@edward_burns]