Lionsgate Wants Gary Ross, Slumdog Writer for Hunger Games Sequel Catching Fire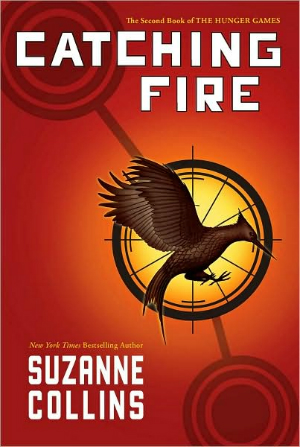 The jury's still out as far as I'm concerned on whether or not director Gary Ross (Seabiscuit) was the right director to helm Suzanne Collins's The Hunger Games, even with the mostly-satisfying first trailer debut earlier this week. Lionsgate, however, seems more confident in Ross, as they want him to return to helm the second Hunger Games installment, 2013's Catching Fire, with writer Simon Beaufoy (Slumdog Millionaire, 127 Hours) reportedly in the running to script.
From Deadline:
I'm told that Gary Ross, who directed The Hunger Games, is coming back for the sequel. He originally intended to write the outline for the second film and script it with author Suzanne Collins (they teamed to do a lot of writing on the first film), but the post production schedule on The Hunger Games has made that difficult.
The highly anticipated trailer debut on Monday revealed a solid visual sense for the world inhabited by teenage heroine Katniss Everdeen (Jennifer Lawrence), a working class girl in a future dystopia who winds up competing in a televised death match against 23 other youngsters. The trailer teased the events leading up to said Hunger Games and showed fans of Collins' novel glimpses of the characters they know well, including Katniss, Peeta (Josh Hutcherson), Gale (Liam Hemsworth), and Cinna (Lenny Kravitz).
What remains to be seen is if Ross and Co. capture the internal drama within Katniss as she begins to navigate the worlds of politics, love, and responsibility while trying to stay alive, not to mention how well Ross is able to evoke a sense of real danger and brutal violence in his tween and teen-oriented adventure. A more daring director would have been my preference -- say Joe Wright, building off of the visceral action and style he lent to Hanna earlier this year -- but Ross might be just safe enough to help make this the next MTV-safe franchise, a la Twilight.
The Hunger Games as a story sets up the world of Panem and the inciting annual battle royale, but Catching Fire, the first of two sequels, expands Katniss's world so much, and in such specific ways, that scripting it both for an established audience and for non-readers will be a trickier job. So while Collins adapting her own novel for the first film is a boon in many ways (a vote of confidence in the project, insurance against taking too much creative license or deviating from the material), it might take someone with more of a cinematic bent to translate the plot turns of Catching Fire to the screen.
Is Beaufoy the right writer for the job? I don't see why not; he's notched solid films thus far, even if, as with Ross, there's nothing in his resume that suggests he's a particularly good match for a dystopian action adventure about a lethal teenage girl. Of course, Beaufoy's Oscar statuette (and two additional writing nods) would give the Lionsgate series an added sheen of Oscar cred on top of Ross's three nominations, so there's that.
• Lionsgate Courts Simon Beaufoy To Script 'The Hunger Games' Sequel [Deadline]