WATCH: 47 Ronin Director Carl Erik Rinsch's Interactive Google Maps-Inspired Car Commercial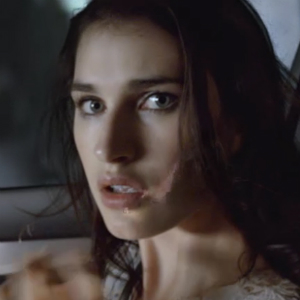 Commercial director and Ridley Scott protege Carl Erik Rinsch will become better known when his feature debut, the ambitious Keanu Reeves samurai epic 47 Ronin, hits theaters in 2012. But in the meantime, another another of his eye-catching shorts has hit the web that showcases what could be the introduction of a memorable new talent to the film world. In Escape the Map, commissioned by Mercedes-Benz, Rinsch offers an interactive behind-the-wheel adventure set entirely in a pixelated, digital world of intrigue and femme fatales caught in the matrix of Google Streetview. Watch it and weigh in; is Rinsch the visionary filmmaker of the future?
Rinsch already earned devotees with his earlier short film The Gift, created for Phillips' Parallel Lines project, which deftly blends the stark aesthetic of a Soviet winter with the sleek sci-fi promise of a future filled with cool ass robots. He was previously tipped to direct Scott's Alien flick Prometheus before Scott took the helm.
I visited the set of 47 Ronin and, while I can't yet say much of anything about that project, it was a highly ambitious affair -- a fantastical take on the classic Japanese folk tale of 47 rogue samurai out for revenge -- and was filmed in 3-D to boot.
So it comes as little surprise that Rinsch would create something as inventive and slick as Escape the Map; you can watch a short 20-second teaser, or the longer five-minute gameplay capture (below), but the most immersive experience will come from actually playing/watching over at the official website, which also takes about five minutes; in it, you meet a woman named Marie (Mariah Bonner) who's desperate to escape the shifting digital world around her, and follow her prompts to navigate around faceless Sim-like people on the streets of Hong Kong. It's not the deepest concept of all time, but it's a nifty few minutes -- and it was shot, Rinsch tells Slashfilm, "in one day on his day off from editing and post production on Ronin."
• Watch Carl Erik Rinsch's 'Escape The Map' Mercedes-Benz Interactive Short Film [Slashfilm]