BREAKING: Eddie Murphy Drops Out As Academy Award Host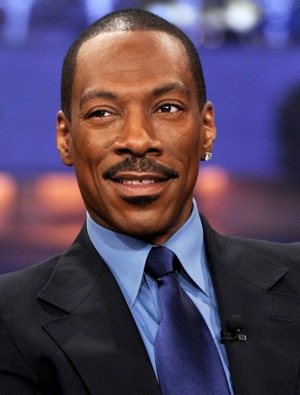 There goes the Tower Heist contingent of this year's Oscars. Less than a day after Brett Ratner resigned as producer of the 84th Academy Awards telecast following a series of controversial remarks made while promoting Tower Heist, his star Eddie Murphy has forfeited his spot as this year's host.
The Academy of Motion Pictures Arts and Sciences made the announcement Wednesday morning via press release which included the following statement from Murphy:
"First and foremost I want to say that I completely understand and support each party's decision with regard to a change of producers for this year's Academy Awards ceremony. I was truly looking forward to being a part of the show that our production team and writers were just starting to develop, but I'm sure that the new production team and host will do an equally great job."
The actor was pulled on board to host the Oscars by his Tower Heist director as both a marketing ploy for the comedy -- which premiered to lackluster box-office figures this past weekend -- and as a means for what many fans hoped would be a Murphy comeback. When the notoriously press-shy actor was pressed to speak about his upcoming hosting gig during Tower Heist promotional interviews, he either shied away from the subject or joked that he would be the worst Academy Awards host in history, leading some to speculate that the actor was not as excited to host the telecast as Ratner was to use Murphy as an Academy Awards-long Tower Heist advertisement.
Either way, both Ratner and Murphy have dropped out of this year's Oscars giving the Academy just over three months to find a new producer, a new host and a way to save face over this embarrassing snafu. Who would you like to see replace Murphy come February 26?
· Eddie Murphy Drops Out of Oscars Telecast [NYT]