New Hunger Games Still: Target Practice
At this point, it seems like The Hunger Games will be a slideshow of moody profile portraits and outdoorsy stills, but Lionsgate is determined to prove that it's going to be a real movie -- with another outdoorsy still. Here, Jennifer Lawrence (as the fearsome Katniss Everdeen) raises her bow and arrow to fire. Where's she aiming? Debate with us after the jump.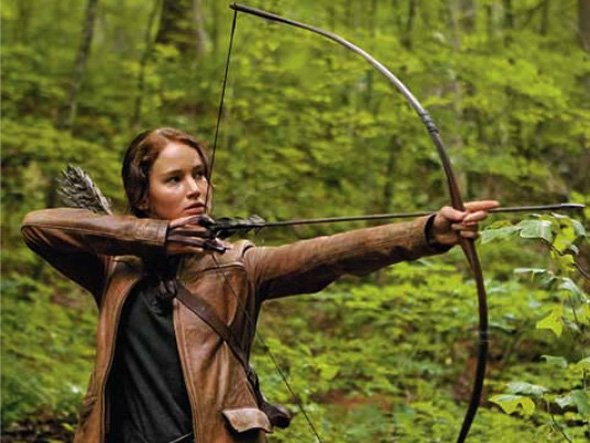 Look at our Jennifer working a bow and arrow like a determined Geena Davis and a rustic tan coat like Buffy Sainte-Marie! Glam and tough, just as she oughta be. Far as I'm concerned, Lawrence is the most unassailable young actress of today -- and that's in spite of The Beaver and Like Crazy. She's given nothing to do in both of those sub-par movies, so kudos to her for escaping unscathed.
As such, The Hunger Games is still shaping up to be the triumph of first-quarter 2012. Let's power through Oscar season so we can focus all of our argumentative powers on which district has the cutest duelists.
• New 'Hunger Games' Image Shows Jennifer Lawrence the Archer [/Film]