Universal Chief Ron Meyer Addresses VOD Fiasco, Admits Cowboys & Aliens, Land of the Lost, Wolfman Kinda Stunk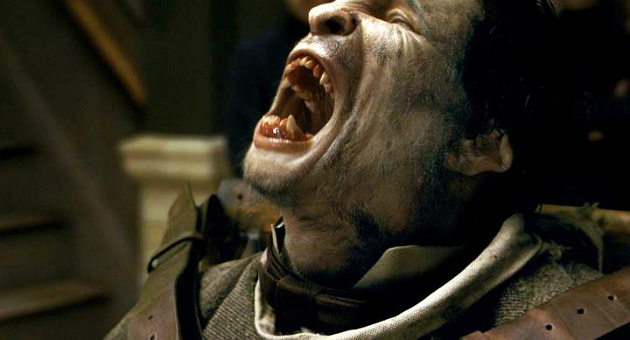 The secret to Meyer's career longevity, despite Universal's missteps and a rough few early years he calls "pretty catastrophic?" Luck. That, and channeling Crocodile Dundee.
"Probably there were times when my owners would have been happy to be rid of me. I've had six owners over 17 years, and no one owner lasted more than 3 or 4 years -- 5 mostly, my last ones. I think as they'd made the change, whether they like me or not -- and I think I'm okay at my job, I think I do just fine for them -- but everybody has some other ideas they may want to do differently. None of them were really in this business, and they needed someone to kind of be their Crocodile Dundee through these shark-infested waters. So I became that Crocodile Dundee each time a new owner came in; instead of letting me go, they made a deal with me."
"I honestly think that I'm good enough at my job, but I don't think I would have survived 17 years with one owner. And I think I survived, maybe, because now it's even fashionable to let me survive a little longer. But truthfully, I say it to my family: I'm fine, but I'm 67 years old and they're not hiring 67-year-old guys to do this job anymore. So I think the combination of my relationships, my tenure, them coming in not knowing quite what to do..."
Meyer's higher-ups live outside of L.A., he jokes, so when they visit he puts on a grand Hollywood show. "I say when they come to town, I dress the place up to look like a movie studio. I bring all the Winnebagos to the front, I have people pushing sets around, like one of those old Cecil B. Demille movies. So they come for two days every two, three months and we look like we're a bustling metropolis, and then we go back to being a regular old business."
Why he passed on making At the Mountains of Madness and The Dark Tower -- and the trickiness of saying no to old friend and former client Ron Howard.
"We looked at the economics of [At the Mountains of Madness and Dark Tower] and it just didn't make sense for us, for what we would have to put out for what we could make back," he explained. "It didn't feel secure enough for us, and that's the reason we didn't do it."
"They're both good projects, they just were more expensive than made sense for us to spend. If I thought that we could get a better return and everybody was willing to cut their gross, I wasn't afraid of the price -- I was just afraid of the return. I didn't want to invest, you know, $200 million to not make enough to show that that was worth investing that money."
On turning down Howard's Dark Tower project, which now may be made at HBO: "No one wants to hear the word 'No,' so it's never simple to just say it. My first responsibility is to do what's right for the studio, so I can't worry about what's right for Ron. He has the right to take it elsewhere and I hope he gets it set up."
And finally, a fitting end to all the real talk: Stepping in to ask the last question, Wolfman producer Stratton Leopold emerged from his family-run ice cream shop across the street to confab with Meyer about the film's legendary failings.
Leopold, amiably introducing himself: "I'm Stratton Leopold..."
Meyer, good naturedly: "It's one of those movies, the moment I saw it I thought, 'What have we all done here?' That movie was crappy."
Leopold: "I said the same thing before the reshoot. I said, 'Why are we spending all of this? Let's shoot two scenes to create some sympathy for the [hero] and that's it,' but..."
Meyer: "We all went wrong. It was one of those things... like I said, we make a lot of bad movies. That's one we should have smelled out a long time ago. It was wrong. The script never got right..."
Leopold: "The cast -"
Meyer: "--was awful. The director was wrong. Benicio [del Toro] stunk. It all stunk."
Meanwhile, Universal's upcoming slate hinges on this week's Tower Heist, followed by next year's spring event films The Lorax and American Reunion. Stay tuned for more from the 2011 Savannah Film Festival.
Follow Jen Yamato on Twitter.
Follow Movieline on Twitter.
[Top photo: WireImage]
Pages: 1 2