Twit Wit: 5 Best Tweets About Puss in Boots, In Time and Rum Diary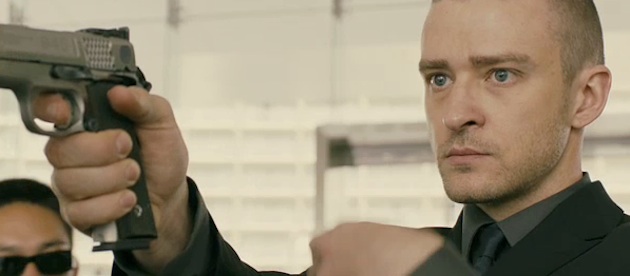 Between Puss in Boots, In Time, and Rum Diary, I didn't see much reason to fork over $13 at the movies this weekend. (Though I did see Like Crazy -- or as I like to call it, Jennifer Lawrence Thanklessly Pouts in a Supporting Role.) Instead of paying up, let's read up on Twitter's feelings about these three new films. Prepare to have mixed feelings about Justin Timberlake by the time we hit #1.
5. Twitter superstar Rob Delaney might misunderstand what Puss In Boots is, but his efforts for clarification are admirable.
4. Jerry Seinfeld made a hilarious joke by sincerely endorsing Rum Diary. LMAO.
3. IFC film critic Matt Singer puts The Rum Diary in perspective. Pretty damn gonzo of him.
2. Comedian Billy Eichner cuts deep with historical comparisons.
1. The hilarious Alec Mapa emphasizes that many of us are already living in the mad dystopia of In Time. Spooky!