Talkback: Who is the Most Unintentionally Scary Character in Movie History?
Happy Halloween, you incorrigible ghouls! Since we've already covered the legitimately scary side of film, let's spend Halloween thinking about those movie characters that don't mean to be scary, but very much are. I get the chills thinking about my picks. What's yours?
A few runners-up before I hand the crowd to my Unintentionally Scariest Character Ever: Gene Wilder's Willy Wonka (who is supposed to be a little scary), Faye Dunaway's Diana Christensen in Network, Cloris Leachman's fast-unraveling, hard-bitten Ruth Popper in The Last Picture Show, Corey Feldman's slyly maniacal Teddy Duchamp in Stand By Me, and the freakishly chipper and soulless Peter Pan in Peter Pan. And now, our winner: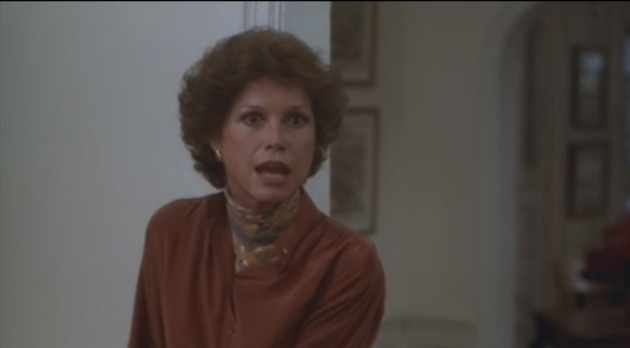 It's Mary Tyler Moore as the chilly, self-absorbed, determinedly unloving mother in Ordinary People. First things first, dears: While Raging Bull rules, it is not a travesty that Ordinary People won Best Picture. Still my choice for the greatest family drama of all time, and we all know I find Robert Redford humorlessly sexless. Now: Mary Tyler Moore's character makes life difficult for her traumatized son (Timothy Hutton), and it's not until the end of the movie that she's isolated as a toxic member of their grieving household. Her staunch resentment is, to me, alarming and real. It doesn't hurt that Mary Tyler Moore seems to tap into this character with ease; it's pretty scary to think of Mary Richards as a disturbed, dead-eyed happy face. Chills! I swear, chills!
What's your choice?