Breaking: Naomi Watts and Matt Dillon to Star in Most Depressing Movie Ever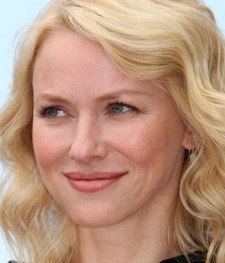 Word's just in over the Movieline transom about what sounds certain to be the feel-good hit of 2013: Sunlight Jr., the latest gritty indie drama from Sherrybaby director Laurie Collyer. This has everything: Naomi Watts as a pregnant, laid-off convenience-store worker! Matt Dillon as her paraplegic boyfriend! "A generational cycle of poverty and ignorance!" All that's missing in the press release is an invitation to the inevitable Sundance premiere after-party sponsored by Kleenex. Or Xanax. Or both.
Sunlight Jr. promises to be the film for the 99%, if those people are even still alive and/or allowed to attend movies anymore by the time this comes out. Read on for the full, destabilizing details.
=============
PRINCIPAL PHOTOGRAPHY HAS BEGUN ON 'SUNLIGHT JR.'
STARRING NAOMI WATTS AND MATT DILLON
Original Media and Freight Yard Films Set to Produce,
Empyrean Pictures to finance
NEW YORK, NY - October 31, 2011 - Principal photography has begun on SUNLIGHT JR., it was announced today by Original Media's Charlie Corwin and Freight Yard Films' Andrea Roa. Filmed on location in southern Florida, the independent film stars Naomi Watts and Matt Dillon.
SUNLIGHT JR. is written and directed by Laurie Collyer (SHERRYBABY) and produced by Charlie Corwin (HALF NELSON, THE SQUID AND THE WHALE), Andrea Roa (BOOSTER) and Ariel Elia, who will produce on behalf of Empyrean. Joshua Skurla is on board as an Executive Producer, as are Billy Dietrich and Simon Fawcett, who arranged the financing.
The film follows two have-nots who have fallen through the cracks of society. Hard-working convenience store clerk Melissa (Naomi Watts) and her paraplegic boyfriend, Richie (Matt Dillon), are trapped in a generational cycle of poverty and ignorance. They are genuinely excited when they learn that Melissa is pregnant. But when she loses her job and they are evicted from the motel where they live, things go from bad to worse.
Dillon and Watts are both represented by CAA and Untitled. Collyer is represented by Gersh and Principato-Young. Her previous film, SHERRYBABY, earned Maggie Gyllenhaal a Golden Globe nomination for best actress.
###
Follow S.T. VanAirsdale on Twitter.
Follow Movieline on Twitter.
[Photo: Getty Images]