Which Old Movie Stars Ranked on Forbes' List of 2011's Top-Grossing Dead Celebrities?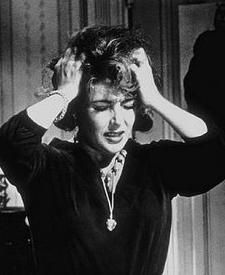 Dead people are arguably less productive than you are, but a bunch of them earned between seven and nine figures for doing nothing this year, according to Forbes. Insulted? I understand. But you may be surprised by which screen stars are still banking well after they've left the big screen and the planet.
I've highlighted the movie stars for you.
1. Michael Jackson: $170 million
2. Elvis Presley: $55 million
3. Marilyn Monroe: $27 million
4. Charles Schulz: $25 million
5. John Lennon: $12 million
5. Elizabeth Taylor: $12 million
7. Albert Einstein: $10 million
8. Dr. Seuss: $9 million
9. Jimi Hendrix: $7 million
9. Stieg Larsson: $7 million
9. Steve McQueen: $7 million
9. Richard Rodgers: $7 million
13. George Harrison: $6 million
13. Bettie Page: $6 million
13. Andy Warhol: $6 million
Let's put aside Elvis Presley, since I doubt that much of his fortune is coming from Viva Las Vegas and Change of Habit. Marilyn Monroe's iconic pucker is always worth a bunch, so that's no surprise, and Elizabeth Taylor's White Diamonds perfume provides an everlasting splash of income. It's Steve McQueen and Bettie Page who deserve a second look here: McQueen's image has been licensed for high-end brands like Dolce & Gabbana, and Bettie Page's estate is scoring off her Bettie Page Clothing stores in Hollywood and Las Vegas. Is it weird that I had no idea McQueen's appeal is recognizable to a high-end consumer? Or most consumers in 2011? I never hear his films discussed -- not even the awesome ones like The Getaway. I'm glad that he's a bankable persona, but I'm puzzled. He was last namedropped in a Sheryl Crow single about nine years ago, you know what I mean?
(On an unrelated note: All hail Charles Schulz forever.)
Forbes' Top Earning Dead Celebrities [Forbes]