Which of Your Favorite Stars are Stuck in Cable Christmas Movies This Year?
Santa Claus loves visiting 34th Street and Whoville, yes, but he spends most of his time taking trips to the enchanted land of cable television. This holiday season, plenty of your childhood heroes are starring in original yuletide cinema from the Hallmark Channel, TNT, and even Animal Planet. We've listed our nine favorites after the jump. Can you handle a homeless Kristy Swanson? Or getting "lucky" with Elizabeth Berkley? Hallmark can!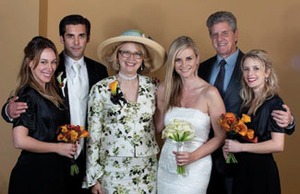 Holiday Engagement
Stars: Shelley Long and Haylie Duff
Hallmark Rating: C for Caring, G for Family Gathering and F for Family Meal
Hillary Burns (Bonnie Somerville) hires a date online to impress her demanding mother (Long), who is constantly pressuring Hillary to marry. Can the actor Hillary hires sufficiently dupe her mother, father, and snobbish sister Trish (Duff) at Christmas dinner?
Can Hillary find true romance within the scam? My bet is on yes. My bet is also on Shelley Long reprising the overbearing character she played on Modern Family.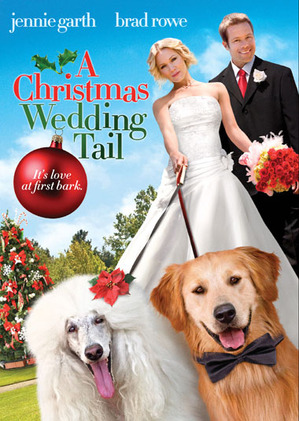 A Christmas Wedding Tail
Stars: Jennie Garth, voices of Jay Mohr and Nikki Cox
Two smitten dogs (voiced by Mohr and Cox) conspire to get their owners to marry. I have no choice but to quote the press release word for word: "Now, the calculating canines must channel their pooch powers to keep their family from ending up in the dog house." Will they use doggy turns of phrase such as "I now pronounce you man and woof"? Or "Something bone, something chewed, something borrowed, something BARK"? I hope so!

A Christmas Wish
Stars: Kristy Swanson and Tess Harper
Hallmark Rating: J for Joy, F for Family Meal and C for Caring
Martha Evans (Swanson) ends up homeless after her husband ditches her for the last time. As she moves into a motel, takes on a waitressing gig, and raises her young kids as her bills continue to pile up, will her faith be restored in time for the Christmas she needs? Or will she drive a stake through the heart of Christmas and allow Sarah Michelle Gellar to explore her pain over a seven-season arc?
Cancel Christmas
Stars: Judd Nelson
The Christmas Board of Directors task Kris Kringle (Judd Nelson) with making Christmas less materialistic -- or else it's getting canceled. In addition, the Board forces Santa to "change the hearts of privileged kids so they, in turn, will reach out to help a less fortunate boy." Will Kris force the children to sit in Saturday detention and listen to tough anecdotes about each other's lives?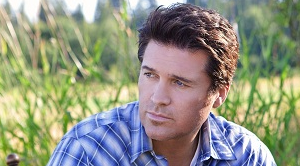 Christmas Comes Home to Canaan
Stars: Billy Ray Cyrus
Hallmark Rating: F for Family Meal, T for Tree-Trimming and P for Presents
Cyrus returns to the small screen as Daniel Burton, the role he played in this film's predecessor Christmas in Canaan. In the racially charged landscape of 1960s Texas, Daniel's son Bobber requires intense orthopedic surgery and therapy after being hit by a car. Though Daniel is dealing with his treatment, he also finds himself alienated from his daughter, standing alongside his neighbor -- who racist merchants won't do business with -- and realizing that one special Canaanite is returning home for Christmas. I hope Cyrus dismisses his daughter's angst with a singsong, "She's just being Miley."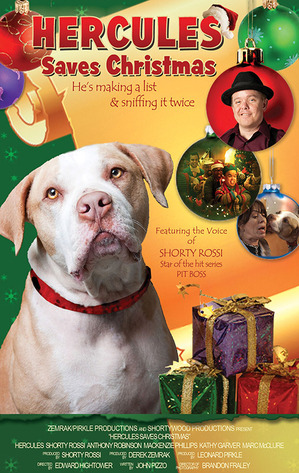 Hercules Saves Christmas
Stars: Mackenzie Phillips and the voice of Shorty Rossi (of Pit Boss)
Santa picks a dog named Hercules to create a "Naughty or Nice List" and allows that dog to give one child the chance to move from the naughty to nice scroll. This year's pick: an orphan boy named Max Moogle who enjoys mischief a bit too much. Will a nice family (with a mother played Mackenzie Phillips) do the trick? In this Animal Planet-original movie, we find out. Tagline: "He's making a list and sniffing it twice."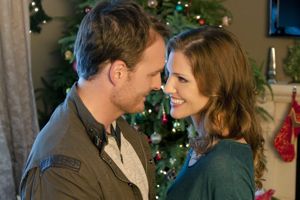 Mistletoe Over Manhattan
Star: Burn Notice's Tricia Helfer
Mrs. Claus is worried that her downtrodden husband is over Christmas, so she heads to Manhattan, one of Santa's favorite places. There, she decides to become a nanny to a troubled couple going through a divorce. By healing the wife (Helfer) and husband's woes, she shows her husband that miracles are still possible -- and that his job is more necessary than ever. I'm calling it Claus Vs. Claus.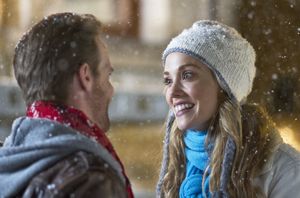 Lucky Christmas
Star: Elizabeth Berkley
Hallmark Rating: S for Santa, T for Tree-Trimming, J for Joy, F for Family Meal, G for Family Gathering, P for Presents and C for Caring
Down-on-her-luck Holly (Berkley) buys a lottery ticket and throws it in the glove compartment of her car. When she realizes she has the winning lottery numbers, it's too late: Her car -- with the ticket inside -- was accidentally stolen that night by strangers. When the unwitting thieves realize the ticket's worth, they consider trying to romance Holly so she'll fork over some of the winnings. I would kill to see them open the glove compartment and discover 50 bottles of caffeine pills concealing the ticket.

Love's Christmas Journey
Stars: Sean Astin and Ernest Borgnine
In this four-hour tale set in pioneer America, a young woman named Ellie remains devastated over the loss of husband and daughter. As she begins to befriend a shopkeeper and a deputy sheriff, her happy triumph is ruined by a corrupt lawyer (Charles Shaughnessy) who blames an innocent man for burning Mayor Wayne's (Astin) barn. Then, when Ellie's friend Aaron goes missing, a strange man in red (Borgnine) comes to the rescue. Does Astin have a deal only to star in long-ass epics?
Deck the Halls
Star: Kathy Najimy
Hallmark Rating: N/A (it's a TNT original movie)
This holiday tale brings together two of Mary Higgins Clark's most beloved protagonists: Detective Regan Reilly (Scottie Thompson) and cleaning-woman-turned-private-eye Alvirah Meegan (Najimy). Together, they must solve the kidnapping of Regan's father and a young female driver. Can they get them home in time for Christmas? Kathy Najimy, don't King of the Hill royalties make these sorts of roles unnecessary?