Photo: Does Scarlett Johansson Look Like Our Sexiest Movie Alien Yet?
Over the course of her career, Scarlett Johansson has played a sexy Dutch muse, a sexy clone, a sexy journalism student, a sexy Boleyn sister and a sexy, spandex-clad Roman spy. (She is so sexy that David Fincher did not cast her in The Girl with the Dragon Tattoo for fear that audiences wouldn't be able "to wait for her to take her clothes off.") So it's not surprising that in Jonathan Glazer's upcoming film Under The Skin, the bombshell doesn't just play an alien -- she plays an alien who uses a voluptuous human body to ensnare male prey. Take a look at the first photo of Johansson in character to see how she stacks up against cinema's other most titillating extraterrestrials.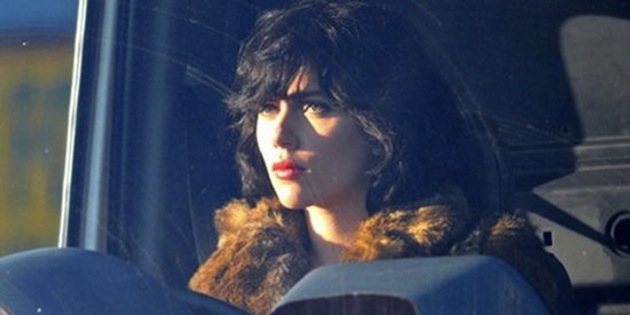 Here, Johannsson seems to be channeling a few different sexy alien attributes: the ultimate femme fatale quality of Natasha Henstridge's Sil in Species with the edginess of Milla Jovovich's Leeloo in The Fifth Element with the total disregard for PETA-approved outerwear of Alex Pettyfer's John Smith in I Am Number Four. Do you think that makes her the sexiest movie extraterrestrial of them all. Before weighing in below, be sure to consider Jeff Bridges in Starman?
Under The Skin -- not to be confused with Pedro Almodovar's The Skin I Live In -- will be the first feature from Glazer since 2004's Birth starring Nicole Kidman. Adapted from Michael Faber's novel of the same title, Under The Skin stars Johansson as Isserley, an extraterrestrial sent to Earth by a rich corporation on her planet to pick up unwary hitchhikers. Through her terrestrial adventures though, Isserley ultimately meets a man who convinces her to change her view on hitchhikers and breaks her heart. Obviously. Under The Skin is currently shooting in Scotland.