Friday Box Office: Paranormal Activity 3 Shocks the Box Office Back to Life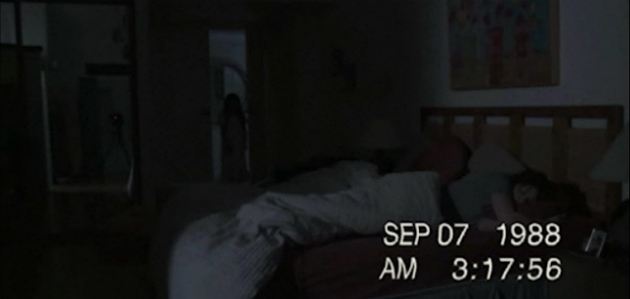 The past month's been slow at the cineplex, but you can thank Paranormal Activity 3 for giving the people what they want: graininess! The second sequel trounces everything in its path this week, especially other newcomers like The Three Musketeers and Johnny English Reborn. The tally follows.
1. PARANORMAL ACTIVITY 3: $26,235,000
2. FOOTLOOSE: $3,475,000 ($23,488,031)
3. REAL STEEL: $3,108,000 ($59,015,640)
4. THE THREE MUSKETEERS: $2,900,000
5. THE IDES OF MARCH: $1,530,000 ($25,789,326)
Also of note: Johnny English Reborn came in at $1.14 million at #8, but it's poised to make $100 million overseas. Who cares about the U.S. anymore? I'm over it.
Friday Box Office [Box Office Mojo]