Exclusive Poster from Another Happy Day: Foulmouthed Ellen Barkin Pops Off!
We've been vocal about our obsession with Ellen Barkin, who is currently taking Twitter by storm with her vulgar 140-character rants, observations, and loving shout-outs. Now, Movieline premieres the new poster from her upcoming film Another Happy Day, in which she plays the exasperated matriarch in a truly dysfunctional family with ex-husband Thomas Haden Church, kids Ezra Miller and Daniel Yelsky, daughter Kate Bosworth, and a step family that includes Demi Moore, Ellen Burstyn, and George Kennedy. Damn!
First, the poster: There's an old-school children's book feel to that illustration, no? Let's check for Madeleine L'Engle's name in the credits together. I'm coming up with nothing.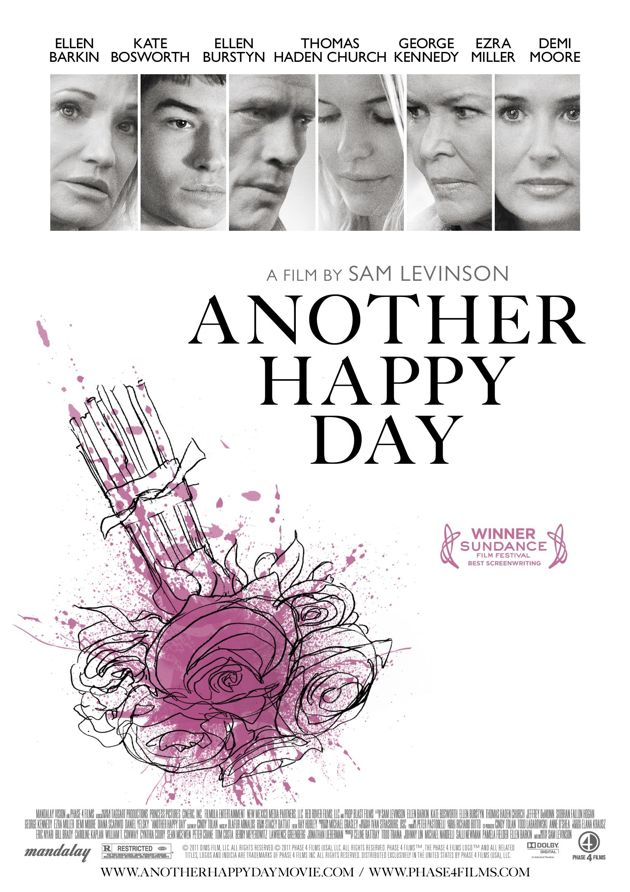 Want more? Here's a new scene from Another Happy Day entitled "A Family Stroll" featuring Barkin in a harried, furious moment with her smart aleck son (Ezra Miller) and daughter (Kate Bosworth).
Another Happy Day - Clip "A Family Stroll" from AnotherHappyDayMovie on Vimeo.
Another Happy Day hits theaters in NY and LA on November 18.