BREAKING: Lindsay Lohan Sent Back to Jail For Violating Her Probation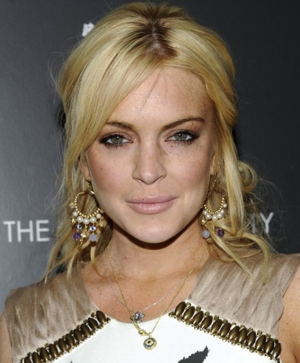 This just in: Lindsay Lohan was handcuffed in court this morning and escorted back to jail after a judge revoked the actress's probation for failing to meet her community service requirements.
The judge accused Lohan of blowing off her sentence of 360 hours of community service at a women's center in downtown Los Angeles. According to TMZ, the actress claimed that she did not find her work there "fulfilling." After not showing up for nine scheduled appointments, the women's center asked that she not return.
The county probation department in turn sent the actress to log community service hours with Red Cross. This morning, the judge determined that the department had no authority make that decision and Lohan's hours with the Red Cross would not count towards her sentence.
Lohan's attorney, Shawn Holley, defended the actress's absence from the women's center by claiming Lohan "had to earn a living to support herself and her family" and her opportunities are in Europe.
TMZ reports that the judge responded by saying, "She's supposed to be an actress, from what I hear."
Lohan's bail was set at $100,000. The judge told the actress that she must complete 16 hours of community service at the county coroner's office before her November 2 probation violation hearing to avoid further punishment.
Developing...
· Lindsay Lohan taken away in handcuffs after probation is revoked [LAT]
· Lindsay Lohan Probation Revoked HANDCUFFED in Court [TMZ]