Bad Movies We Love: New York Minute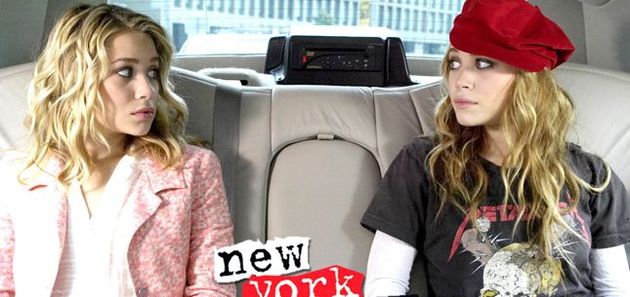 You've never seen an Olsen Twins movie, have you? Have you? You've never twisted your hair into braids like Hailee Steinfeld and discovered How the West was Fun or booked a trip to the UK for Winning London. You've never personally discovered that, indeed, It Takes Two. God. Now that you've admitted you have nothing in common with true cinéastes, allow me to educate you: Today we're visiting the quaint Manhattan of New York Minute, the Olsens' 2004 big-screen bomb costarring more than a few people you respect. Since their sister Elizabeth is defying cult order in Martha Marcy May Marlene this week, the least we can do is honor the original Olsens for their enslaved followers. These zealots prefer their Kool-Aid straight-up.
New York Minute ensconces the Full House twins in a big-city caper that gets about as exciting as Jodie Sweetin's hair. As the "rocker" girl Roxy (Mary-Kate) and uptight Jane (Ashley) stumble through Manhattan adventures, they're chased around by a nutty truancy officer (Eugene Levy) and a Chinese-accented assassin-type (Andy Richter -- we'll discuss), who want the twins dead or alive or whatever, I'm not sure. Point is, New York is a phony wonderland and the Olsen twins turn it into their own personal music video. Unbearable? Not really. Harmless? Mostly. Hilarious? Even more than a ballad by Jesse Katsopolis.
As usual, we've circled five moments worth seeking out. Collect them all.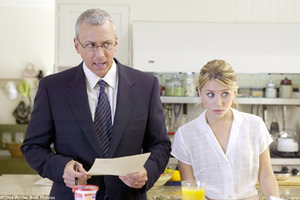 5. Your new Laurence Olivier, Dr. Drew Pinsky
Remember when G. Gordon Liddy costarred in the summer camp classic Camp Cucamonga? This casting isn't quite as senseless, but non-actor Drew Pinsky plays the twins' dad. He's about as natural as you can imagine. It's this undeniable talent that led him into advanced acting projects like Celebrity Rehab. Remember when he pretended to care about Jeff Conaway? That was five-star commitment.
4. The strange allure and nothingness of Mary-Kate and Ashley
You may say the Olsen twins are famous because their fans also want to be completely unextraordinary and get paid millions for it, but I'd argue there's an X-factor at play here. Think about it. How do the Olsens manage to look like newborn gibbons and 49-year-old Taylor Dayne at the same time? How is that possible? Does that mean they're malnourished or over-nourished? I really don't know. But I do understand that Mary-Kate and Ashley lend an unassuming fun to their archetypal roles here. When ultra-organized Ashley sputters, "Relax?! My relaxing tips are in my day planner!", you kind of smile. Did I mention that most of Ashley's dialogue sounds like discarded Bob Saget lines from Full House? Now you know. Group hug.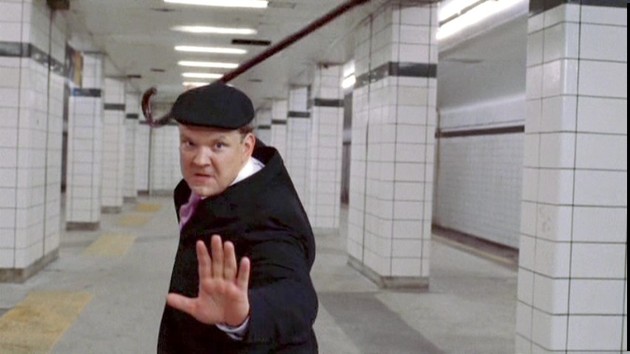 3. TV's favorite sidekick picks up the movies' most notorious accent.
It's impossible not to root for Andy Richter's success, but his turn in New York Minute as an Asian-accented assassin is nothing but a 2004 update of Mickey Rooney's eye-popping work in Breakfast at Tiffany's. It's racist, ridiculous, and it pulls you out of the very real drama that threatens the Olsen twins' lives. In other words, it's a necessary addition to the movie.
2. Mary-Kate and Ashley fail at "sexy" to the tune of the most annoying song of the decade.
I've never watched Supernatural, but I might be persuaded after watching star Jared Padalecki turn up here as a shirtless sex object who doesn't mind that the twins have broken into his apartment. In fact, he doesn't even mind their scary unsexiness. As he walks in on the towel-adorned ladies, we're suddenly thrown into a slow-motion, hair-tossing photo shoot where Mary-Kate and Ashley make sexy eyes to the tune of No Doubt's "Hey Baby." Let's recap that sentence: Mary-Kate and Ashley give us their "O" faces while the worst goddamn song of the 2000s plays. Legendary. Gwen Stefani, you're still not forgiven!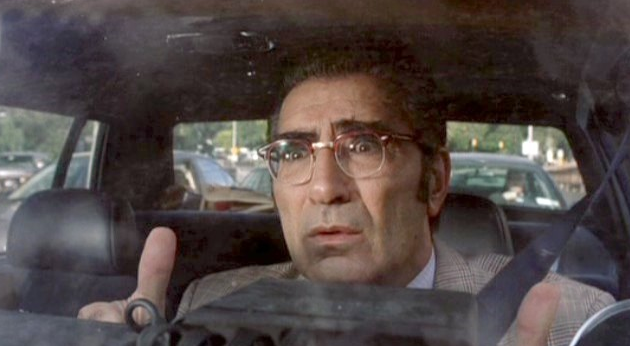 1. Why, Eugene Levy? Why?
Second City veteran and Christopher Guest muse Eugene Levy plays the dastardly Maxamillion Lomax, a truancy officer who follows and pretty much lusts after Mary-Kate the whole movie. This screenshot sells his desperation pretty well, but it's noteworthy that Levy takes a character with no trace of human identity and makes him the movie's sole LOL-garnering moment (aside from earlier when Jared threw that dog out the window and no one really cared). I don't know what compelled Levy to take part in this whorishly phony New York story, but I'm pleased that he revved up his villainy to Boris-and-Natasha proportions. You know who'd appreciate that Bullwinkle love? Joey. Fucking. Gladstone.