AFI Fest Unveils Stellar Line-Up; Free Tickets Available October 27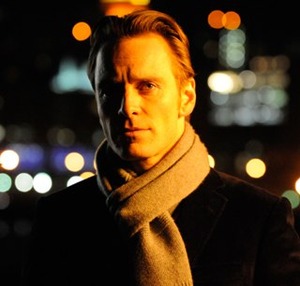 Kudos to AFI Fest for offering three important qualities next month, when the annual Los Angeles film festival runs November 3-10. For starters, in addition to fest opener J. Edgar, they're programming Shame, one of my fall awards season must-sees and the potentially life-changing opportunity to see Michael Fassbender bare it all. (I mean emotionally, of course. Ahem.). Secondly, it's held right here in Los Angeles -- no pesky traveling to distant, exotic, champagne-sipping lands like France and Italy! Because that must suck. But most importantly, the entire AFI Fest is free. Complimentary. Gratis. Hit the jump to see the recently-announced line-up of must see films you'll want to snag a ticket to.
From AFI Fest:
We are thrilled to announce our Centerpiece Galas for this year's AFI FEST are THE ARTIST (DIR Michel Hazanavicius), CARNAGE (DIR Roman Polanski), THE LADY (DIR Luc Besson), LAW OF DESIRE: An Evening with Pedro Almodóvar, MY WEEK WITH MARILYN (DIR Simon Curtis) and SHAME (DIR Steve McQueen). All galas will be presented in the historic Chinese Theatre.

AFI FEST's Special Screenings section features BUTTER (DIR Jim Field Smith); CORIOLANUS (DIR Ralph Fiennes); I MELT WITH YOU (DIR Mark Pellington); INTO THE ABYSS (DIR Werner Herzog); JEFF, WHO LIVES AT HOME (DIR Jay Duplass, Mark Duplass); THE KID WITH A BIKE (DIR Jean-Pierre Dardenne, Luc Dardenne); MELANCHOLIA (DIR Lars von Trier); MISS BALA (DIR Gerardo Naranjo, AFI Conservatory Class of 2001), Mexico's foreign-language Oscar submission; PINA (DIR Wim Wenders), Germany's foreign-language Oscar submission; RAMPART (DIR Oren Moverman) and WE NEED TO TALK ABOUT KEVIN (DIR Lynne Ramsay).

For the third consecutive year, AFI FEST will continue its unprecedented offer of free tickets to all screenings. AFI FEST Patron Passes and the Special Screenings Pass -- which ensure access to sold-out presentations and other high-demand films and events -- are on sale now at AFI.com/AFIFEST.
It's ridiculous how many of these galas, special screenings and events are truly must-sees of the season, from the aforementioned Shame to Luc Besson's The Lady, The Artist, My Week of Marilyn, We Need to Talk About Kevin, and Oren Moverman's Rampart.
The great thing about AFI Fest (which also makes it... unusual, in other ways) is that tickets are free to the public, after pass holders reserve their tickets. This means that LA-based movie lovers can attend a world class festival without ponying up a ton of cash, a great democratizing element to the shared celebratory spirit of going to a festival purely to see films.
On the other hand, it also meant that last year at a screening of Xavier Dolan's precious hipster romance Heartbeats I sat next to a woman who'd wandered in, seemingly oblivious to which film was playing, and proceeded to loudly eat an entire meal from KFC during the movie. Without sharing. So, you know. Not everyone gets into the spirit.
Still, it's so worth going to if you're in L.A.
Hit up the AFI Fest website for more info.