5 Suggestions for Amazing, 3-D Adaptations of Victorian Novels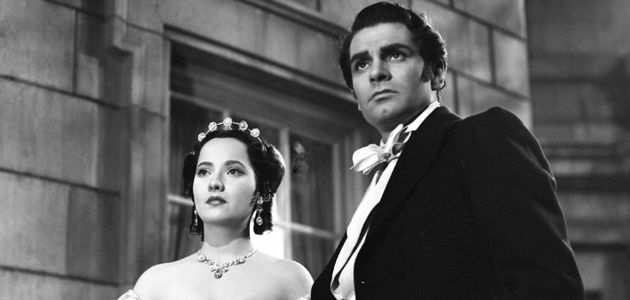 Remakes often suck -- but when they're total stylistic upheavals of the source material, I'm more optimistic. Would you see a whacked-out, space-age remake of a classic period piece like Little Dorrit? I would! Or better yet, this weekend's ridiculous, steampunk The Three Musketeers in 3-D? It puts the "rich" in Richelieu and the "dumbass" in Dumas. I dig it! Ahead, we investigate five other Victorian novels worth revisiting in a fulgent 3-D experience. Put on your special glasses, Heathcliff.
Shark Night in Walden Pond
Henry David Thoreau wrote Walden as a reflection on transcendentalism and self-reliance -- but can he rely on himself when a motorized titanium shark jumps out of Emerson's beloved waters and threatens to cut short his spiritual rediscovery with the gnashing of its three-foot molars? Solitude is slashed with a dorsal fin in Walden Night 3-D, a horror movie where there's no time for civil disobedience.
Suggested casting: Tom Hanks picks up his solitary instincts from Cast Away for this challenging, gory role as the resilient, but thoroughly maimed Thoreau.
Bleak House's Anime Purging of Secondary Characters
Most of the time, Dickens' Bleak House is handled as a miniseries due to its extraordinary length and vast amount of supporting characters, but in Bleak 3-D, the minor characters are treated as collectible, Pokemon-esque scamps who fly at the screen in a closing, 3-D animated sequence. Gotta catch 'em all -- if you want to understand Dickens' assault on the flaws of the British justice system. This could be taught in middle schools.
Suggested casting: Judi Dench as the narrator and Bleak House Pokemaster Esther Summerson
Vanity Fair in Candy Land
William Makepiece Thackeray's satire of British society has been rebooted several times, but never with the flashy bravado worthy of a novel devoted to self-obsession and status. Reese Witherspoon played Becky Sharp, the book's relentless social climber, in 2004, but I'd like to see the superficiality of Vanity Fair's world realized in a frosted, technicolor Candy Land. If Clueless can work as colorful update of Jane Austen's Emma, I'd root for a decadent Vanity Fair sendup that looks like a Tim Burton-directed Katy Perry video. Cupcake corsets with eye-popping cherry bazooms! That'll jolt you to prominence, Becky, and into the realm of titillating 3-D. It's time we added literary flair to this relentless barrage of board game movies coming our way -- and icing.
Suggested casting: Mia Wasikowska, who utterly inhabited the lush chroma of Alice in Wonderland, must play young Becky.
A Wuthering Heights rock opera
Forget that new version with James Howson as the first ever black Heathcliff; the torrid melodrama of Emily Bronte's 1847 masterpiece (which was critically panned at the time of its release) deserves a rambunctious musical rejiggering. Writer/composer Bernard J. Taylor tried a stage version in the '90s, but we simply don't have enough movie musicals with operatically doomed love and Marxist implications. In musical form, Wuthering Heights could take advantage of a great pop relic: Kate Bush's '70s hit "Wuthering Heights." She should compose all the music for this, of course -- and do for Bronte what ABBA did for mistaken paternity in Grecian isles.
Suggested casting: I'm waiting for Amanda Seyfried to reclaim her greatness from Mamma Mia!, so she gets to play Cathy. Lay all your love on her, Heathcliff.
The House of the Seven Gables and Flying Daggers
Nathaniel Hawthorne's classic story of generational guilt and retribution gets a 3-D witchslap in the form of a martial arts upgrade. Though the book's references to Salem witchcraft and magic are often coded, our new version will feature blatant knife hurling and traditional Chinese costuming. Twice-Thrown Tales, more like!
Suggested casting: Ming Na as the destitute, yet dagger-savvy Hepzibah Pyncheon