Three Stooges Teaser Poster: Moe Money, Moe Puns
Please excuse the "You can't be serious about this Three Stooges remake" feeling coursing through your veins, because this is real. Will Sasso, Sean Hayes, and Chris Diamantopolous play the slapstick trio, and they're accompanied by Jane Lynch, Jennifer Hudson, Sofia Vergara, and Larry David. Comes out April 4. 2012, but in the meantime we have this teaser poster featuring a very familiar silhouette.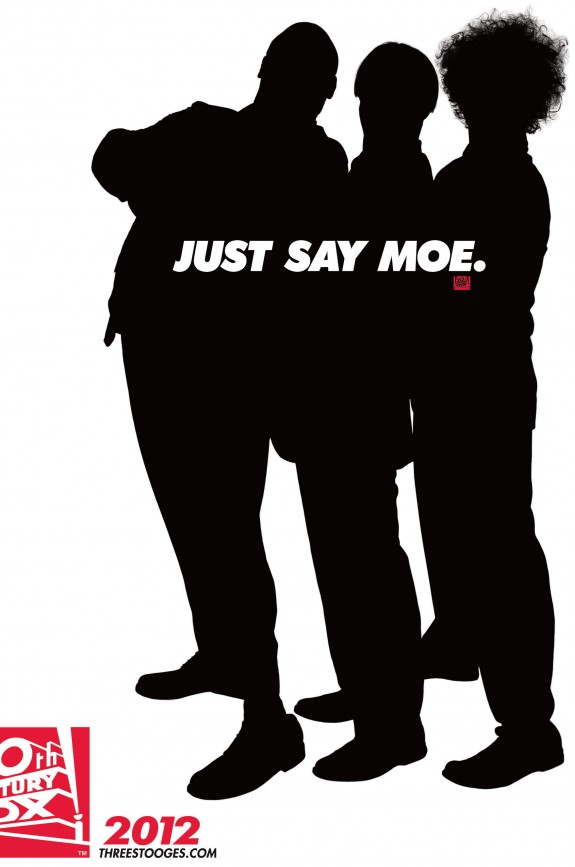 Nancy Reagan puns! They're back!
In the movie, the gents try solving a mystery and end up starring in their own TV show. Does this sound a little like the meta plot of Bewitched to you? Thought so. I shiver.
New 'Three Stooges' Poster Unveils [Deadline]