In Honor of the Fine New Footloose Soundtrack, 5 Great Covers of '80s Movie Anthems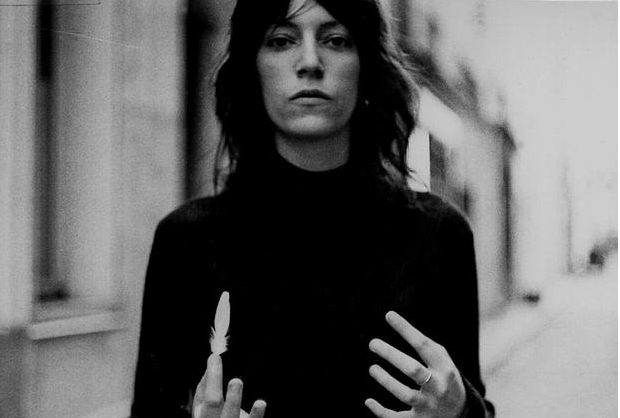 I can't help that the new Footloose movie's soundtrack is excellent. Trust me, I resisted, but the new collection of old tunes is a proper tribute to Kenny Loggins's heyday and a thoroughly modern update. Accordingly, we're revisiting five other covers of '80s soundtrack gems. Let's hear it for these five great cover versions; let's give them all a hand!
Alison Krauss, "9 to 5"
The 26-time Grammy winner and kickass Robert Plant collaborator covered Dolly Parton's 1980 typewriter jam for the tribute album Just Because I'm a Woman: Songs of Dolly Parton. This slowed-down version gets saloon grit on Jane Fonda's ascot.
Franz Ferdinand, "Call Me"
The coolest band of the '00s toasted Blondie's megahit from American Gigolo with a crunchy rock take. If Richard Gere and Lauren Hutton enjoyed pay-pleasure today, I imagine they'd want this playing in the background.
Buffy Sainte Marie, "Up Where We Belong"
This schmaltzy Oscar winner (perhaps the most dubious victory ever in the category) originally sung by Joe Cocker and Jennifer Warnes turns into a sweet lullaby when one of the song's original writers, Buffy Sainte Marie, puts her spin on it. So lovely and earthy and fully inhabited -- unlike An Officer and a Gentleman.
Patti Smith, "When Doves Cry"
When she's not scooping up National Book Awards or covering Nirvana classics, Patti Smith often takes stabs at other well-known tunes. One of her best renditions is of Prince's Purple Rain phenomenon "When Doves Cry." Dig, if you will, the passion!
Crystal Bowersox, "I'm Alright"
American Idol's ninth season was a dud, which is most unfortunate because Crystal Bowersox is one of the finest, coolest talents the show has ever known. As a toast to Kenny Loggins during "Songs from the Cinema" week, the blonde busker howled the Caddyshack theme with astonishing resonance. As Ellen Degeneres and Kara DioGuardi correctly note, she ended up improving on the tune altogether.
Blake Shelton, "Footloose"
For the hell of it, here's an official cut from the new film. Ah, country videos featuring performances on the back of pick-up trucks. A national pastime. Here, The Voice guru Blake Shelton kicks off his Sunday spurs and trills the tune that makes Kenny Wormald jive and thrust. At least he didn't have to sing "Let's Hear it for the Boy" in a Deniece Williams falsetto.