Bop Decameron or Nero Fiddled: Which Woody Allen Title is More Problematic?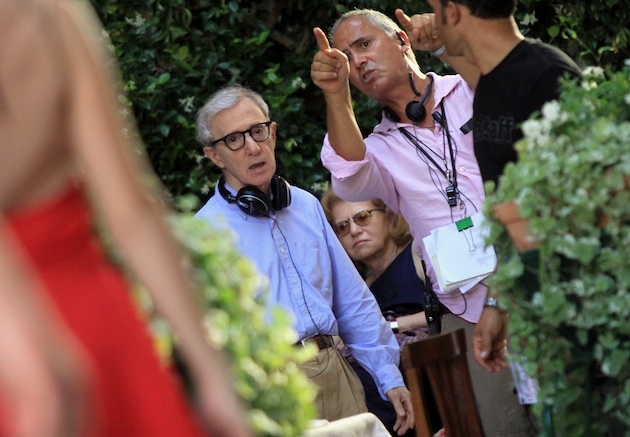 Some of Woody Allen's best films have had simple, straightforward film titles (Annie Hall! Crimes and Misdemeanors! Hannah and Her Sisters! Even Midnight in Paris...). But you know, I thought there was really something catchy to Bop Decameron, the former title of his current Rome-set next flick. Apparently, I may have been the only one who liked it; as Anne Thompson reports, Allen's changed the title to Nero Fiddled. Riiiight.
There was something so romantic, so Fellini-esque about Bop Decameron! Who cares if no one "got" it, as Woody lamented. Reports Thompson on Hollywood: "'I couldn't believe how few people had heard of The Decameron even in Rome,' [Allen] says. 'And the few that did assumed the movie was based on Boccaccio's tales which it's not.'"
Well, fine. But Nero Fiddled? Here's what comes to mind in free association:
- Nero.... neurotic. No thanks.
- Nero fiddled. Fiddled with what?
- Nero plays a fiddle? What kind of movie is this, again?
But you tell me; which is the better title for the pic, set in Rome and starring Roberto Benigni, Alec Baldwin, Ellen Page, Jesse Eisenberg and more?
• Woody Allen Ditches Decameron Title for Nero Fiddled [Thompson on Hollywood]