Patty Jenkins Confirmed to Direct Thor 2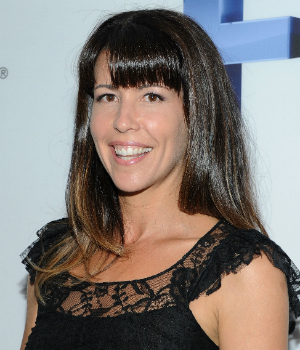 Congrats are in order to Patty Jenkins, who was confirmed today as Marvel's pick to helm their 2013 sequel, Thor 2. Jenkins, who directed Charlize Theron to an Oscar in 2003's Monster, her feature directorial debut, inherits the helm of the Thor comic book movie franchise from Kenneth Branagh. Full press release after the jump.
The hire launches Jenkins into vaunted company in the world of big budget studio franchises -- not to mention the world of studio filmmaking overall, where few women land major action projects -- and marks an interesting choice by Marvel Studios, given Jenkins' past work. Monster,the biopic of Aileen Wuornos, made quite the mark for a debut film, while Jenkins also earned kudos (and an Emmy nod) for directing the pilot of AMC's The Killing. Most recently, she directed a segment of the Lifetime original film Five, which Movieline assessed here.
From Marvel Studios:
Marvel Studios announced today that Patty Jenkins will direct THOR 2, which will be released in theatres on Friday, November 15, 2013. Chris Hemsworth and Natalie Portman will return to star in the film along with Tom Hiddleston. Marvel Studios' Kevin Feige will produce the sequel to this summer's blockbuster THOR, which has grossed over $448 million worldwide to date.

Patty Jenkins previously directed MONSTER starring Charlize Theron, who won an Academy Award® for her performance in the film. Jenkins, who received an Emmy nomination for directing the pilot of AMC's acclaimed series The Killing, has also directed episodes of Entourage and Arrested Development. Most recently, she directed "Pearl," one of the five short films that comprise Lifetime's original movie FIVE.

In addition to THOR 2, Marvel Studios is currently scheduled to release MARVEL'S THE AVENGERS on May 4, 2012, and IRON MAN 3 which is slated for release on May 3, 2013.
• TOLDJA! Patty Jenkins Confirmed As 'Thor 2′ Director [Deadline]