Hipsters [Heart] Muppets, and 5 Other Stories You'll Be Talking About Today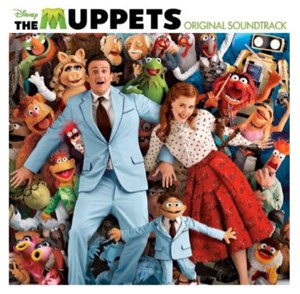 Happy Tuesday! Also in today's edition of The Broadsheet: Mickey Rourke and Kellan Lutz get disposable (again)... An Iranian actress faces 90 lashes for a foreign screen performance... Judge Dredd director on damage control... and more.
· From Frank Sinatra to OK Go, The Muppets have been a going concern for generations of pop-music movers and shakers. The soundtrack for the upcoming The Muppets will only reinforce that distinction for the 21st century, with Flight of the Conchords' hero Bret McKenzie contributing four songs and other hipster hearthhrobs including Feist and Joanna Newsom making appearances as well. The Nov. 21 release will also reportedly feature covers of "Smells Like Teen Spirit" and Cee Lo's "Forget You," because, you know, obviously. [Billboard via THR]
· Immortals co-stars Kellan Lutz and Mickey Rourke are setting up to reteam in Java Heat, which will feature them as hapless stepbrothers who inherit a drive-thru coffee kiosk/Mafia front from their late ganglord father (Armand Assante). Kidding! We can only wish it was about that. American cop (Lutz), mysterious terrorist (Rourke), Indonesia etc etc. Set your DVR for any Cinemax channel at 4 a.m. two years from today and you're bound to record it. [Variety]
· Jesus Christ: "An Iranian actress has been sentenced to 90 lashes and a year in prison for appearing in an Australian film showing her not wearing a headscarf."
[Kalameh.com via Deadline]
· Pete Travis wasn't fired from Judge Dredd after all, says... Pete Travis: "From the outset we decided on an unorthodox collaboration to make the film," the embattled director said in a joint statement with writer Alex Garland. "This situation has been misinterpreted. To set the record straight, Pete was not fired and remains a central part of the collaboration, and Alex is not seeking a co-director credit. We are all extremely proud of the film we have made, and respectfully suggest that it is judged on viewing when its released next year." Ha! "Judged on viewing." Quaint! [LAT]
· The Girl With the Dragon Tattoo continues its slow-burn viral campaign this week with the vaguely transfixing, appropriately titled Web site, ComesInForTheThaw.
· Ari Graynor knows what you're thinking about about her Jonah Hill collaboration The Sitter and would kindly ask that you quit comparing its premise to Adventures in Babysitting: "One really had nothing to do with the other -- [Babysitting] didn't inform how I prepared for this film at all." Expect more of this closer to the release, I suppose. [LAT]