Happy 62nd Birthday, Sigourney Weaver! What's Her Most Underrated Movie Moment?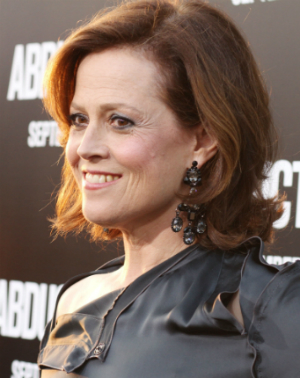 Film legend and Movieline pal Sigourney Weaver turns 62 today, which means she's been a working girl for almost 35 years. Damn, Ripley. Let's pick her most underrated work on the big screen after the jump. Personally, I think I've pinpointed it. If your suggestion is You Again, I'm prepared to yell, "Get away from her, you bitch" at you.
We can always use more serial killer dramas, and 1995's Copycat is one of the funnest -- and scariest -- in the genre. Weaver plays field lecturer and serial kiiller expert Dr. Helen Hudson, whose expertise makes her the target of Daryll Lee Cullum (Harry Connick, Jr!), a murderer who likes recreating the work of famous serial killers in history. Weaver is strong, believable, and panicked in Copycat, and though Holly Hunter gives the movie's most interesting performance as detective M.J. Monahan, it's Weaver whose plight is compelling.
I bet when visions of evil Harry Connick Jr. swim up to surface in Helen's mind, it's like the horrifying prequel to Dolphin Tale 3D.
What's your choice for Weaver's most underrated role?