Talkback: Who Should Play Lady Gaga in Her Lifetime Biopic?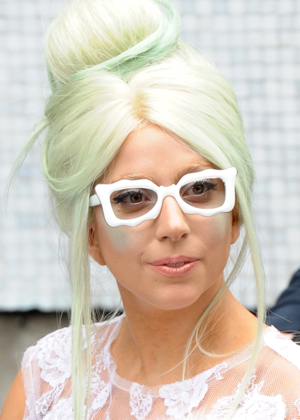 In case you haven't heard, Lifetime is stepping out of its comfort zone of original cancer movies, royal couple dramatizations and New Adventures of Old Christine reruns to develop a Lady Gaga biopic called Fame Monster: The Lady Gaga Story. In celebration of this news, Movieline asks its readers to find their best casting (meat) hats and choose the best actress to portray Stefani Germanotta in her cable close-up!
First, a few more details that will help you make an informed casting decision: Lady Gaga will have no involvement in the project if it is greenlit. The Lady Gaga Story will be based on Maureen Callahan's 2010 biography Poker Face: The Rise And Rise Of Lady Gaga with Ilene Kahn Power (Gia, Who Is Clark Rockefeller?) executive producing. According to Deadline, the project will chronicle the life of Germanotta, who started her musical career as a singer-songwriter rocker/performance artist and later was transformed into pop mega star Lady Gaga.
Movieline HQ has tossed around a few names including Kreayshawn -- the MTV Video Music Award-nominated Bay area rapper/artist/filmmaker who bares a striking resemblance to Gaga and might be attainable for the channel. What are your suggestions? Ready, set, cast!
· Lifetime Eyes Lady Gaga Biopic [Deadline]