10 Great Disney Images Worth Paying to See in 3-D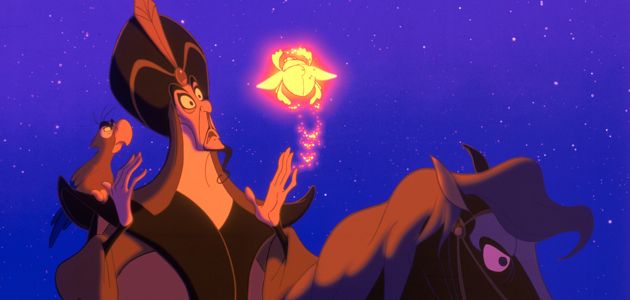 The Lion King 3D's box-office success is admirable on its own, but Disney is looking to ramp up its output of 3-D reboots in a staggering way: Beauty and the Beast, The Little Mermaid, Finding Nemo and Monsters Inc. are all coming back to theaters in 3-D within the next two years. That's fine, but I can think of 10 great Disney visuals from other animated classics that deserve full-bodied renovation: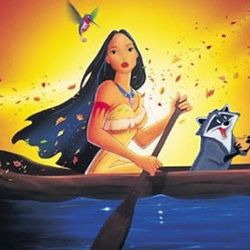 10. Pocahontas's inspired kayaking
Pocahontas, the first movie to teach us that our Native American forebears were just stern-looking Kardashians, featured one of the most gorgeous musical sequences of the decade with "Just Around the Riverbend" and its ferocious waterfall imagery. Sure, "Colors of the Wind" is the Oscar-winner, but 3-D could elevate this sequence the way it aided The Lion King's stunning nature. There's also something so... Working Girl about "Just Around the Riverbend." Carly Simon should sing it in the 3-D version while a shoulder-padded Joan Cusack plays Meeko.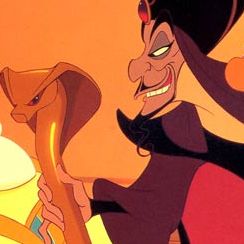 9. Every time Jafar brandishes that tacky staff in Aladdin
Jafar, the greatest villain of this or any other cinematic epoch, is 3-D on his own: His twisted beard, Aerosmithian sneers and lush costuming pop on the screen like kettle corn. That doesn't mean his gilded cobra staff deserves anything less than a 3-D overhaul. Its pulsating evil eyes would turn viewers into sputtering street rats.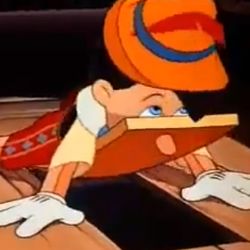 8. Pinocchio's dubious debut
Seventy years after it first opened, Pinocchio is still a marvel. The titular puppet boy's expressions are sumptuous and lifelike, the terror of the story is powerful, and a disturbing surreality lingers over the proceedings (which is not unlike Cool World). The "I've Got No Strings" bit would be splendid in 3-D, and it'd make Pinocchio's jaunty steps look like something out of Toy Story.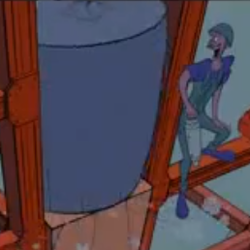 7. Fantasia's rapturous "Rhapsody"
If any movie is worth revisiting in alarming 3-D, it's Fantasia 2000. You can have your "Sorcerer's Apprentice" bit to yourself; we love the urban, sophisticated "Rhapsody in Blue" section where the NYC skyline is traced, colored in and explored. The scaffolding sequences would look as grand as the eye-popping door world from Monsters Inc.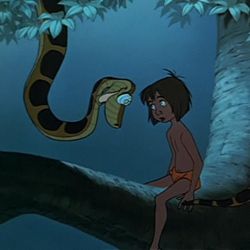 6. Kaa's hissy hypnosis
Sterling Holloway's sinister voice work helps make The Jungle Book's snake Kaa so captivating, but the character's slithering and winding was pretty revelatory back in '68. Since we've already discovered that hypnosis is a 3-D treat thanks to Jafar, I implore Disney to reopen Mowgli's story and let this freaky python undulate over audience's heads.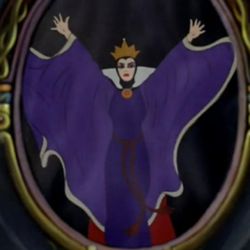 5. The evil queen's terrifying mirror buddy in Snow White
Vanity! That ancient villain standard. Snow White started it all for Walt in 1937, and all these years later, the image of the Evil Queen's mirror and the chilling face therein are quite unsettling. Since there are at least two Snow White projects slated for the coming year, it appears Hollywood hasn't forgotten that menacing mirror either. Charlize Theron, do work it!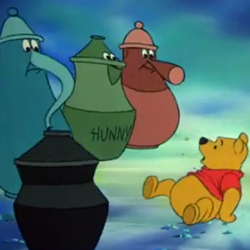 4. Winnie the Pooh's Heffalump psychedelia
I've sputtered incredulously about this before, but Winnie the Pooh has enjoyed some trippy adventures. The nuttiest one played out in the Disney feature The Many Adventures of Winnie the Pooh, where the adorable stuffed animal suffers from a hallucinatory dream in which Heffalumps, Woozles and honeypots conspire to terrorize him. Let's see them leap at us too!
The crane aliens at Toy Story's Pizza Planet express our awe well: The claw chooses who will go and who will stay! Those metallic tentacles canted vertiginously over Buzz Lightyear's head make for the movie's creepiest moment. Worse yet, Sid's the one operating the controls. I'd pay a sweet $16 (again!) to see those choppers clamp down on an audience of preteens.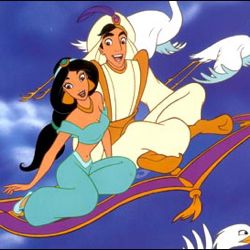 2. Aladdin and Jasmine's travels with Peabo Bryson
Though Beauty and the Beast's ballroom scene is the much-touted achievement of early '90s Disney, I'd say Aladdin's magic carpet ride ranks as a transcendent movie treasure comparable to E.T.'s bike ride. The song is lovely, the vistas are clear and 3-D would add a whole new world of splendor. The carpet's movements alone would be heartstopping.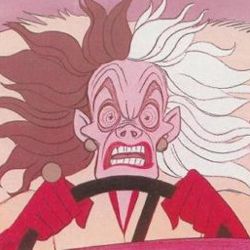 1. Cruella de Vil's slight road rage
An unconventional No. 1, yes, but 101 Dalmatians's Cruella De Vil, that gaunt Tallulah Bankhead clone, looks positively deranged during her climactic brush with road rage at movie's end. Just as Pongo, Perdita and the puppies escape on a truck, Cruella flies into a fury that would traumatize Jafar, Kaa and every Heffalump. Those eyes! The fun of 3-D is also the horror of 3-D, and if Cruella's rigid mandible can hurtle at us in jarring reality, we as a moviegoing populace need to witness it.