Twit Wit: The 5 Best Tweets About This Weekend's Movies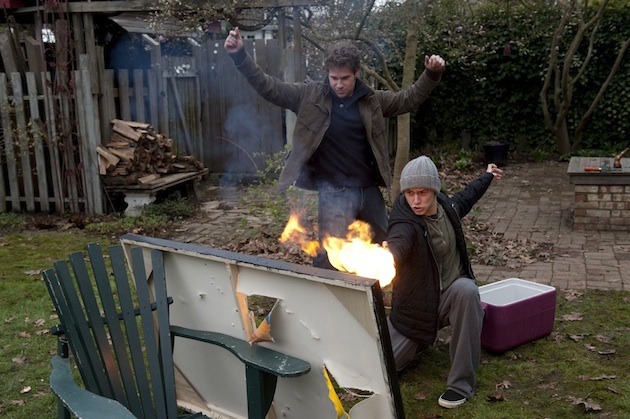 Nope, new movies 50/50, Courageous, and Dream House didn't take the weekend box office away from Moneyball and Dolphin Tale. Boo, I know. But that doesn't mean your favorite Twitter celebrities didn't have anything to say about it! In today's Twit Wit, we see what Sarah Silverman, Patton Oswalt, and one staggering Jeopardy! champ have to say about the cineplex. I'll take "Moneyball Jokes" for $600, Alex.
5. Alec Baldwin had a rough weekend at the movies. Herman Melville and Keisha Castle-Hughes will not appreciate the way he expresses it.
4. National Lampoon takes a 50/50 joke to a deadly, uncomfortable place. I approve!
3. Sarah Silverman still can't shake the beat of Contagion. Cue the Peggy Lee "Fever" medley!
2. Patton Oswalt knows that jokes about mildly popular pop songs from 1977 slay us!
1. Ken Jennings is used to being a champ, but today he becomes a brand new type of victor: a winning moneyballer.