Netflix's 10 Most Rented Movies Will Shock, Delight, and Sadden You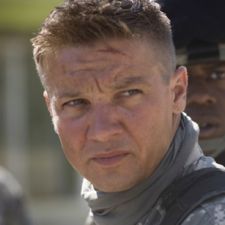 Netflix may be a little unpopular at the moment, but I assume you're holding onto a couple of red envelopes right now, right? (I've had Barefoot in the Park for two months, and I desperately need to move on to A Patch of Blue. I can hear Shelley Winters bellowing at me from beyond the grave.) The company just released a list of the ten most rented movies in its history, and you'll have several reactions to it: 1) Really? A few of these are surprising. 2) Really? A few of these are kind of cool. 3) Of course that damn movie is #1. Of course.
Here they are, the top ten.
10. No Country for Old Men
9. Iron Man
8. Inception
7. Sherlock Holmes
6. The Departed
5. The Hurt Locker
4. The Curious Case of Benjamin Button
3. The Bucket List
2. Crash
1. The Blind Side
This is kind of weird. The Curious Case of Benjamin Button was celebrated Oscar bait, but would you think it'd garner more rentals than Inception or Iron Man? What's Crash doing so high? Who keeps recommending that condescending piece of Lifetime cinema? And what is Leigh Ann Tuohy doing at #1? I'm assuming most of its fans saw it in the theater anyway.
Anyway: Hooray for The Hurt Locker! But let's all work a little harder to get Shelley Winters on the tally, all right?
Netflix's 10 Most Rented Movies of All Time [THR]