War Horse Poster: Steven Spielberg Keeps Eyes on the Prize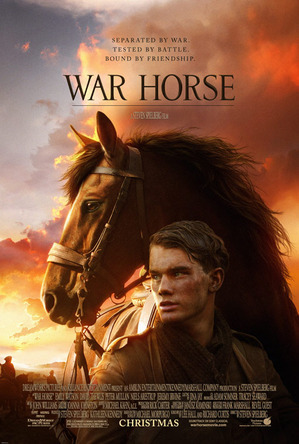 What's that off in the distance that has the equine hero of War Horse and his young master Jeremy Irvine so preoccupied? Is it the bloody, unfathomable futility of World War I? Is it some embattled enemy's surrender across a muddy, cratered battlefield? Is it the prospect of peace after their prolonged exposure to mortal danger? Pssshh. There's an Oscar over there!
There are probably ways to sweeten the awards bait on this one -- pretend the movie's about WWII, make the horse stutter, etc. -- but I think Steven Spielberg, DreamWorks and Disney pretty much have the recipe they want for the big kudos potluck to follow. Your mileage may vary... thoughts?
[Click right for full-size image via EW]