Finally: The Harrison Ford/Sean Young Reunion You've Been Waiting For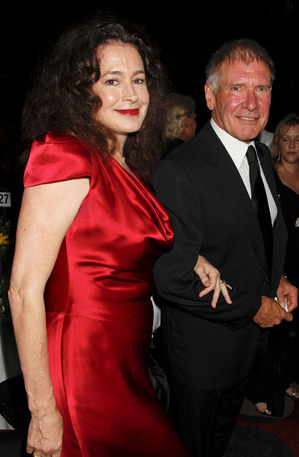 In the discussion as to whether or not Daniel Craig is the new Harrison Ford, we should note one critical factor separating screen legend from his younger, blonder Hollywood counterpart: Just one of them has weathered a film with Sean Young and lived to not only tell the tale, but also keep the flame alive in a moment of late-career triumph.
That was the spirit on Saturday night, anyway, when the Blade Runner co-stars were reunited in L.A. for the 50th Anniversary Stuntmens Gala Honoring Harrison Ford. Fun! I mean, think how easy it would have been to just bring out Carrie Fisher.
Still, this only makes me wonder what Alison Doody is up to these days.
[Click right for full-size image; photo via Getty Images]