Weekend Receipts: Lion King Plays Hardball Against Moneyball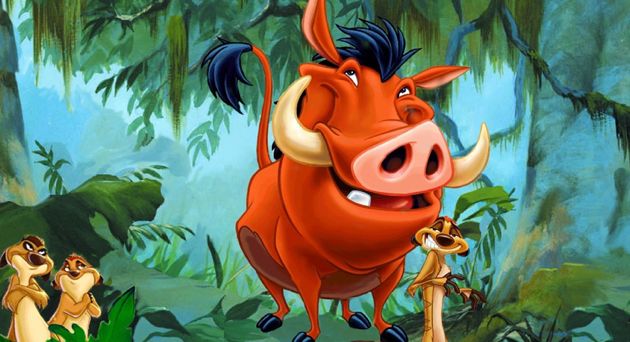 The "Circle of Life" remains unturned as The Lion King (in 3D) topped Moneyball to win the weekend receipt war for a second week in a row. Brad Pitt has nothing to be ashamed of, though, as his passion project notched the highest opening weekend for any baseball movie ever. In fact, a couple of big records were set this weekend. After the jump, we'll count down the biggest earners and lament the plight of Taylor Lautner.
1. The Lion King (in 3D)
Gross: $22,130,000 ($61,676,000)
Screens: 2,330
Though it came in second on Friday's tally, The Lion King (in 3D) roared again on Saturday -- a bigger movie day for families -- and pulled through with a slim victory. But again, is The Lion King really the Disney jam we want to see in fulgent 3-D? I'd give anything to see Cruella de Vil's husky fur coat and jutting clavicle defy time and space.
2. Moneyball
Gross: $20,600,000 (new)
Screens: 2,993
Though he lost his legendary hair battle with Robert Redford yesterday, Brad Pitt can still call himself a victor: Moneyball's earnings place it ahead of Benchwarmers, The Rookie, and my beloved A League of Their Own's opening weekends (not counting for inflation). It's an extremely well-reviewed movie too, which means we should expect it to remain a big player in the weeks to come. The real question is what kind of Oscar contender it is.
3. Dolphin Tale
Gross: $20,260,000 (new)
Screens: 3,507
Oh, were you thinking of counting out Harry Connick Jr. and the magic of dolphins from this roundup? You fool. Dolphin Tale's very proud showing makes this the first September weekend ever to feature three films with $20 million intakes. I want a sequel called Memphis Beluga. Now, onto the sadness.
4. Abduction
Gross: $11,200,000 (new)
Screens: 3,118
Even though the immortal Sigourney Weaver charmed us in this mixed-up, ultimately silly movie, the bad buzz and unconvincing starpower of Taylor Lautner set Abduction up for a weak turnout. Let's look at the bright side: Sigourney loves Hitchcock movies and is willing to talk about them in depth. Redemption.
5. Killer Elite
Gross: $9,500,000
Screens: 2,986
And another thing about bad buzz: After the first trailer for Killer Elite appeared, bloggers agreed the movie was a nondescript Jason Statham vehicle that happened to costar Clive Owen and Robert De Niro. After the red band trailer appeared, its fate was sealed. More like Killer Delete. Guh-her.
6. Contagion
Gross: $8,565,000 ($57,122,000)
Screens: 3,136
I, for one, miss when Contagion was the big winner. There were "contagious" headlines to be made, Purell puns to be hewn, and Peggy Lee-aided "Fever" montages to edit. Now all I want is a Peggy Lee-aided Lady and the Tramp (in 3D)" cinematic experience. Please spew this forth, Disney vault.
Weekend Chart [Box Office Mojo]