Happy 43rd Birthday, Will Smith! What's His Best Onscreen Moment?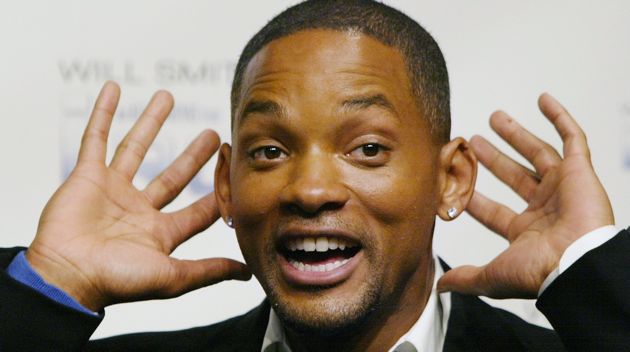 I apologize to married titans Michael Douglas and Catherine Zeta-Jones, who also share birthdays on September 25, but Will Smith turns the big 4-3 today, and I'm already jiving to the Wild, Wild West theme with my best Carlton dance. You can't not celebrate his birth. What's your favorite Will Smith moment on the big screen?
I'm going back to the start with one of Smith's first films, Six Degress of Separation. The elegant, dramatic comedy feels a lot like a play (which is no coincidence since it's an adaptation of John Guare's Pulitzer-nominated stage work), but Will Smith's loquacious con-man character is such an unpredictable blend of wisdom and manipulation that he steals every scene he's in. Here, we watch as Smith befriends an aristocratic couple (and Ian McKellen!) with a monologue about ignorance and self-examination. You learn to appreciate his stilted affectation as the movie progresses.