Sigourney Weaver Picks Hitchcock in a Round of My Favorite Scene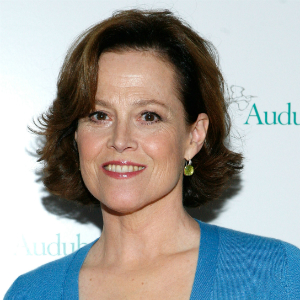 Speaking with Sigourney Weaver for this week's Abduction, in which the celebrated actress mentors young Taylor Lautner in the ways of the spy game, Movieline proposed a round of My Favorite Scene. Her pick? A scene from a Hitchcock classic starring screen legends Cary Grant and Ingrid Bergman that moved Weaver so much she marveled, "It's like the whole movie turns into a different organism."
The film: Hitchcock's 1946 romantic thriller Notorious, starring Bergman as a woman enlisted by a handsome government agent (Cary Grant) to spy on -- and seduce -- a member of a group of Nazis living in South America.
"One of my favorite movies would clearly be Notorious -- the scene where Cary Grant [visits Ingrid Bergman]," Weaver recalled. "Just seeing how ill she is... to me that was such a hard picture. Such a steely picture. And then there's this amazing soft center in the picture which is that she's almost dead and he clasps her in his arms and talks to her. It's like the whole movie turns into a different organism."
The film opened to great critical acclaim and earned Oscar nominations for Claude Rains (Best Supporting Actor) and Ben Hecht (Best Original Screenplay). Meanwhile, Weaver notes that Abduction bears a Hitchcockian influence; read the full interview on Movieline tomorrow.
Read more My Favorite Scenes here.