Indie Auteur Joe Swanberg Offers New Distribution Model: Subscription-Based Fandom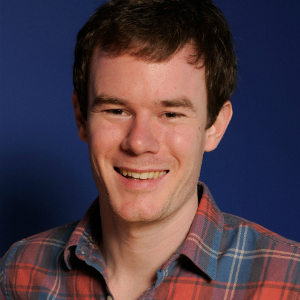 The indie filmmaking game (as in true-blue, studio-free indie filmmaking) has gotten to a point where even Francis Ford Coppola is following Kevin Smith into the great unknown of out-of-the-box distribution experimentation, but mumblecore vet Joe Swanberg (LOL, Hannah Takes the Stairs) has partnered with independent release label Factory 25 on yet another crazy idea: Selling four-film, one-year subscriptions to his fans for $99.95 a pop, like a film version of artisanal foodstuff and wine club models.
"If I can find 1,000 people to pay $100 a year for four of my movies, I can keep making movies," said Swanberg (via Filmmaker Mag). "This can be a sustainable way to make small challenging movies that don't have to get into festivals and don't need distributors."
The hook, for those 1,000 interested fans willing to pay $100 per year? The run is limited to 1,000 sets which include 2011 features Silver Bullets and Art History and 2012 releases The Zone and Privacy Setting, each film accompanied by an assemblage of bonus materials like a vinyl Silver Bullets LP, a photo book, and tons of bonus material. If you're a huge Swanberg fan (or know one), the price seems totally worth it if only to lend support to the DIY filmmaker.
Swanberg says he has another reason for moving to this model of direct fan dependence: It will allow him to keep working as non-commercially as he likes, without having to worry about, well, selling out his art or pleasing his critics. "Part of what's appealing to me is the removal of that critical infrastructure... let's say [this releasing venture] goes well and we do this again next year knowing ahead of time that [we will pre-sell] 1,000 copies to people who like my movies -- that will totally liberate me to do something without commercial thoughts in my head. The removal of the press attention and critical infrastucture is something I'm looking forward to."
It's similar in spirit to what Kevin Smith cooked up for his Red State tour, charging fans above-average ticket prices for an added-value experience that didn't stop with just the film alone, but came with a live Smith Q&A. It's part Smith, part Criterion, and the bonus materials help build the cult of Swanberg the auteur to boot. Could other independent filmmakers follow suit with special box sets of their own materials -- and will enough fans bite at Swanberg's limited quantity offer to actually keep him and his films afloat?
• JOE SWANBERG, FACTORY 25 ANNOUNCE NEW DVD SUBSCRIPTION SERIES [Filmmaker Magazine]