Be Afraid: Ryan Gosling Threatens Early Retirement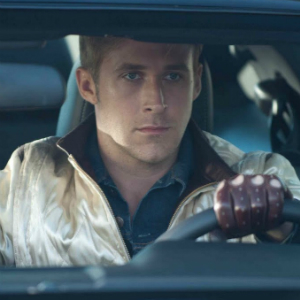 It's often said that we get the culture we deserve, and maybe -- judging by the soft reception for Drive and the general post-Venice quietude around next month's The Ides of March -- the adage is true. Why else would Ryan Gosling, one of the most respected screen talents of his generation, publicly contemplate getting out of the business early?
At least that's the way he framed it to The Times (paywall-protected, via IFC): "I've been doing this since I was 12," Gosling is quoted as saying, adding, "I don't want to act much longer; I can't do one thing my whole life. I know there are only so many characters I'll be able to play. It will be over whenever the inspiration dries up." Then there is this whole thing about relationships and fatherhood: "I'd like to be making babies but I'm not, so I'm making movies. When someone comes along I don't think I'll be able to do both and I'm fine with that. I'll make movies until I make babies. I have no idea when the handover will happen."
Whoa, whoa, whoa. This is at best unbelievable, at worst unacceptable, in any case unfathomable. Who will be the Goslingest? Who will our Canadian mini-donuts be hotter than when Gosling struts out to stud? Ryan Reynolds? Pffft. Anyway! Hurry! Go see Drive! Again, even!
· Ryan Gosling weighing early retirement from acting [IFC]