Weekend Receipts: The Lion King Reclaims Crown in 3-D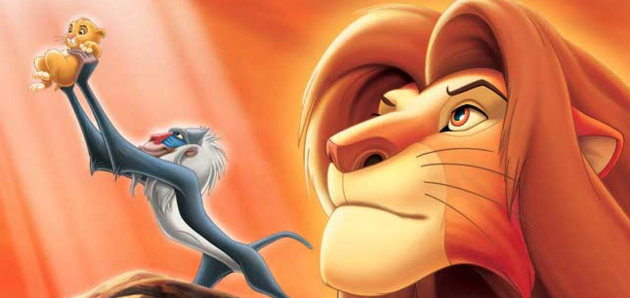 The Disney vault opened its hefty doors, unleashed a 3-D fury of Jeremy Irons's draggiest performance, and stormed the box office this weekend with The Lion King 3D's downright impressive opening tally. I hope this means we'll be hearing about 3-D re-releases of (forgive me) better Disney movies soon. Give me Aladdin, 101 Dalmatians, and The Rescuers back, please. We have to get children to listen to Bob Newhart's classic drollness somehow! I don't think The Button-Down Mind of Bob Newhart is available on iTunes yet.
1. The Lion King 3D
Gross: $29,300,000 (new)
Screens: 2,330 (PSA $12,575)
Weeks: 1
Apparently moviegoers did not share my fear that The Lion King 3D would look like an average episode of The Real Housewives of New Jersey, because they came out in droves (prides?) to see Simba, Nala, Mufasa and that bitter queen Scar romp around in the grasslands. Why do all Disney villains look the same? I can't tell Scar apart from Jafar or Kevin Jonas.
2. Contagion
Gross: $14,480,000 ($44,192,000)
Screens: 3,222 (PSA $6,953)
Weeks: 2
Excepting Disney's flashy re-release, Contagion continues to petrify and entrance the Purell generation. I consider its September success a slight vindication of 2009's Jennifer's Body, another (better, wittier, more provocative) thriller released at summer's end that failed to fill seats thanks to rather dubious circumstances. Hope Contagion enjoys its high perch on this week's tally, because I suspect next week's Moneyball will slap it right down.
3. Drive
Gross: $11,019,000 (new)
Screens: 2,886 (PSA $3,818)
Weeks: 1
The movie that makes you want to draw your own, lovingly detailed map of Los Angeles came on strong for its $13 million budget. The extraordinarily positive word of mouth and fabulous showings at Cannes and the LA Film Festival aided its receipts too, no doubt. Also, a hunk of Errol Flynn-y hots named Ryan Gosling stars. A swashbuckler of sweetness, that Gosling! He peers into my feelings and says, "En garde!"
4. The Help
Gross: $6,438,000 ($147,365,000)
Screens: $3,014 (PSA $2,136)
Weeks: 6
Aw, shit pie. That timeless fall treat! Viola Davis's Oscar-primed performance keeps wheeling in the dough, well ahead of the other female-centric movie that debuts at No. 6 this week. I don't know how she eats it! (The shit pie, I mean.)
5. Straw Dogs
Gross: $5,000,000 (new)
Screens: 2,408 (PSA $2,076)
Weeks: 1
Taking on a remake of Sam Peckinpah's harsh classic is a noble pursuit (particularly in the overwhelmingly bland world of remakes), but this retooling's across-the-board reviews -- including a damning one from our own Alison Willmore -- indicate why it trails so far behind Drive. Can someone help me coin a Peckinpah pun here? "More like The Mild Bunch if you ask me!" etc? I'm coming up short.
6. I Don't Know How She Does It
Gross: $4,502,000
Screens: 2,476 (PSA $1,818)
Weeks: 1
SJP, what did I tell you about making movies that eschew camp and choke on their own sincerity? Did you hear about never revisiting the Morgans, SJP? Because I wanted you to hear about it. The tepid-to-terrible reviews of I Don't Know How She Does It killed any shot of a triumphant opening weekend, but at least this movie isn't as bad as The Family Stone. You won't leave I Don't Know How She Does It asking for some of Diane Keaton's deadly cancer.
[Figures via Box Office Mojo]