Talkback: Which Emmy Nominee Deserves a Bigger Movie Career?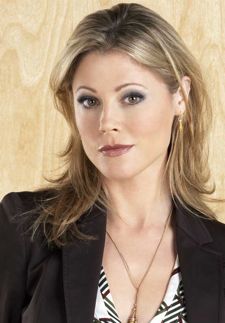 I can't conceive of a Movieline reader who doesn't care about award shows, so I suspect I'm in a safe space when I say I can't wait for tonight's Emmys. Out of every primetime ceremony (including the Oscars, Golden Globes, Grammys, VMAs, and the little-seen CMT Drunken Hayseed Awards), the Emmys pick the right winners most often. Yes, Modern Family deserved to beat Glee. Yes, Bryan Cranston deserved three straight wins. But there's one area in which Emmy nominees deserve more justice: in the jump from the small to the silver screen. If you could pick one Emmy nominee who deserves a bigger movie career, who would it be?
My choice: Julie Bowen. The Happy Gilmore vet is a hilarious, multifaceted, whip-smart, sincere, and somehow underrated presence on Modern Family. She delivers the hard-and-fast one-liners, takes time to play the straight man, and is just damn believable. I'm personally obsessed with her, and if we can book her for better projects than Jumping the Broom, I'd really appreciate it. She truly deserves the Best Supporting Actress in a Comedy statuette (and if she ties with the equally fabulous Jane Krakowski, I'll start gyrating at the TV like an anal-stage toddler -- you keep on selling that pungent Jenna Maroney jungle juice, Jane). I am in a Beatlemaniac-like tizzy thinking of how cool she is, and how important a comic actress of her caliber remains in a pop culture that's currently obsessed with vulgar, snarky, predictable comediennes.
Who's your candidate? And will you watch the Emmys?