Well, Look Who Showed Up for Taylor Lautner's Action Hero Debut at the Abduction Premiere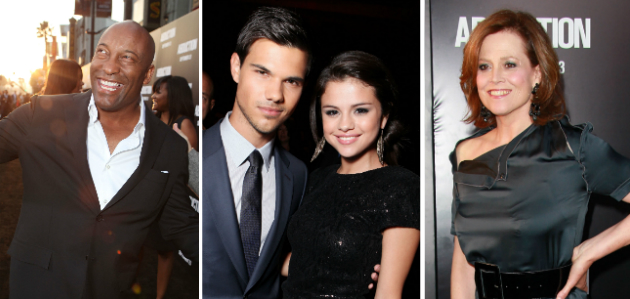 Everyone was all smiles Thursday night at the premiere of Abduction, which served as the action hero coming out party for Twilight star Taylor Lautner. Director John Singleton was beaming, co-stars Sigourney Weaver and Lily Collins strolled the red carpet, and hey, look! Tween pop star (and rumored former Lautner galpal) Selena Gomez popped up to lend her support! How sweet. And she brought her current paramour, Justin Bieber! Who looks totally thrilled to be there. Really.
Launch the slideshow to see which stars hit the red carpet for Abduction.
[Photos via Getty Images]