Warrior Prize Pack Giveaway: We Have a Winner!
Let's hear it for all the readers, fans and aspiring MMA fighters who participated in our 10-word review contest for Gavin O'Connor's Warrior, starring Tom Hardy, Joel Edgerton and Nick Nolte. We've received a plethora of thoughtful submissions but alas, we could only choose one as the winner. Click ahead to see whose knockout review earned him/her a prize pack of the ultimate Warrior memorabilia.
Congratulations, Claudia Gorda for the following review:
"Broke my heart, but gave me hope. Forgiveness is everything."
We will be contacting you privately from your submission info to make sure you get your Joel Edgerton-autographed MMA glove, Men of Warrior coffee table book, Warrior T-shirt and one-sheet.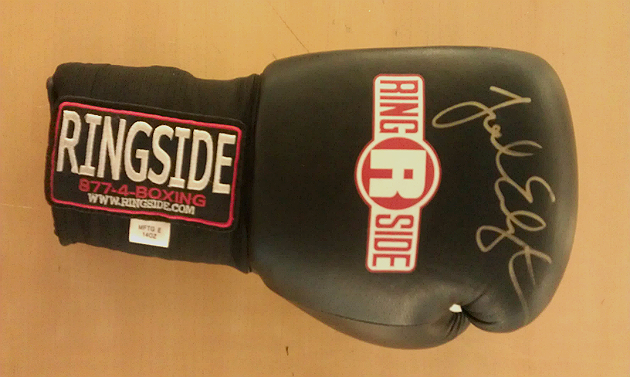 I only wish that we had a tear-stained Moby Dick audio book to round out this package!
Again, thank you to everyone who helped make this Warrior giveaway our most competitive event yet. Check back next week for a very special Breakfast at Tiffany's giveaway.