South Korean Romance Film Inspires Real-Life Break-Up Agency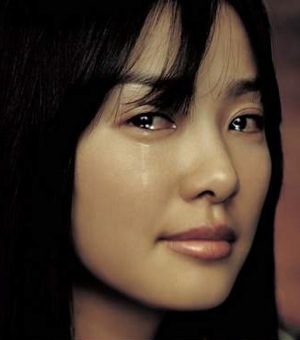 If your romantic relationship is doomed to failure but you simply cannot summon the courage to end it, then boy, does China have the service for you! For the equivalent of anywhere between $15 and $30 USD, Chinese residents can hire a break-up agency to end their relationship. Is it cowardly? Yes! Painless? Yes! (Well, for you.) Inspired by a romance film? Yes again!
After seeing the Korean film Sad Movie, Tu Weiming, a 25-year-old man from Shaoxing, Zhejiang province, started up a break-up service to help smooth strangers' heartbreaks. Offered via the e-commerce website Taobao, Weiming and his agents charge clients on a case-by-case basis depending on the time, travel and consolation gifts involved. Agents deliver news of break-up through phone call, e-mail or instant message, proving that there is indeed something worse than being dumped via IM: Being dumped by a third party via IM.
Several competing break-up agencies have popped up in China and while their break-up services vary slightly by company, they all reject cases that involve libel, criminal behavior, a partner under the age of 18, a partner in an ambiguous relationship or a partner that is mentally unstable. (You're going to have to handle that one yourself.) A break-up agent who spoke with WantChinaTimes.com added that agencies "usually" reject cases of married couples. So that's great news for the institution of marriage, or human evolution or something.
Sad Movie, the 2005 South Korean ensemble film that inspired this break-up industry, follows one character who takes a job helping other couples break up. Ironically, he finds employment to woo back his ex-girlfriend, who dumped him because of his career instability. Check out an excerpt below.
Break-up agencies are not just limited to China though. According to the BBC News, there is a German businessman who informs unsuspecting spouses and partners that their significant others want to end their relationships. The 52-year-old goes by the nickname "The Terminator" and charges slightly more money to deliver the news in person.
· Not In Love Anymore? Hire Break-Up Agents to do the Dirty Work of Breaking Up [Neatorama]