Shirley MacLaine Joins Italian/Jewish Romeo and Juliet Film — But Who As?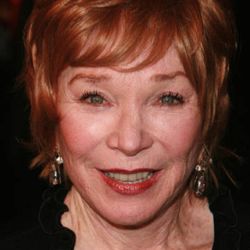 Just when you'd written your last letter to Juliet and cleaned up your star-crossed gnomes, in comes one more retooled Romeo and Juliet called The Locals. In the upcoming indie, director/writer Sue Kramer treats the Montagues and Capulets to "a Jewish/Italian twist." Shirley MacLaine, who just titillated us with fabulous anecdotes at the LA Film Festival, is the first cast in the film, and Vera Farmiga and Alan Arkin are in talks to join her. But who will she play?
Though I'm expecting MacLaine to play a house matriarch, I'm hoping she suits up for a kooky, Luhrmann-like version of Friar Lawrence. Can we feather her up, deck her in pearled rosaries, and give her a bulky clutch for transferring messages between Romeo and Juliet? Talk about Postcards from the Edge. In fact, I want the line, "Talk about Postcards from the Edge" inserted during a key scene. In fact, I'd read a celebrity biography called Wherefore art thou, Debra Winger? FYI.
Toronto: Shirley MacLaine Set, Alan Arkin And Vera Farmiga Talking 'The Locals' [Deadline]