Ron Howard May Count to 364, and 7 Other Stories You'll be Talking About Today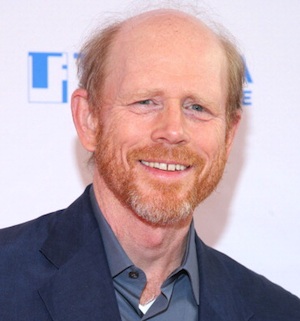 Happy Friday! Also in today's edition of The Broadsheet: Michel Gondry returns to France... Inside India's disappearing softcore porn industry... The 50 Cent/Mickey Rourke Russian roulette movie you've been waiting for is coming... George Carlin may get his own street... and more.
· Universal has acquired David Guggenheim's script 364, with Ron Howard presently slated to direct the tale of an ordinary guy who plans out what to do, who to save and the rest of the moral and logistical quandaries that arise during his one year with heroic powers. A little close to home for me, your mileage may vary. [Deadline]
· Michel Gondry will make his French-language narrative feature debut with The Foam of the Days, an adaptation of the classic Boris Vian novel about a man struggling to save his wife from the water lily growing in her lungs. Sounds about right. [Variety]
· India has a softcore porn industry? Well, it had one: "Once ubiquitous in so-called 'morning shows' at theaters across the country, softcore films like Biwi Anadi Sali Khiladi (Innocent Wife, Cheating Sister-in-Law) and Kaam Tantra (Principles of Sex) have slowly disappeared from the big screen in India with the increasing availability of hardcore pornography on the internet." [Salon]
· Anchor Bay Films has acquired the long-languishing 13 for U.S. distribution. Starring Sam Riley, 50 Cent, Mickey Rourke and Jason Statham, the film is director Gela Babluani's English-language remake of his own stylish, Sundance smash Russian-roulette thriller 13 Tzameti from 2005. [Deadline]
· Tribeca Film is staying in business with Tony Kaye, picking up his flawed but fascinating drama Detachment for theaters and VOD. [Press release]
· Comedian Kevin Bartini has acquired more than 3,000 signatures (and counting) on a petition lobbying to rename the 500 block of Manhattan's West 121st Street -- where George Carlin grew up and attended school -- after the late comic mastermind.
[Salon]
· Remember reading Jackie Collins's sleazy potboiler Hollywood Wives when you were a kid? Of course you do. Take a few minutes today to compare your memory against this reader's. [The Awl]
· What's shakin' in North Korea? Oh, not a lot, just trying to figure out how to get the United States -- i.e. "the party with the most abundant and useful leverage" -- more involved in denuclearizing the joint. Geopolitics! [38 North]