Jane Fonda Biographer Patricia Bosworth on the Actress, Her Movies, and the Horny Prowess of Henry Fonda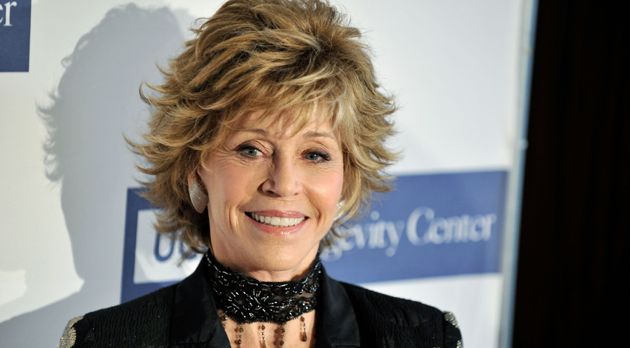 At age 74, Jane Fonda still beams with a dogged courage that has fueled her cinematic, political, and entrepreneurial endeavors. Biographer Patricia Bosworth would know firsthand, having met the two-time Oscar winner during their thespian days with Lee Strasberg in New York City's Actors Studio. For four decades Bosworth has studied the shapeshifting Fonda, and when it came time in the early 2000s to write her biography, Fonda agreed to interview with the woman who had, by that time, written tomes about Montgomery Clift and Marlon Brando.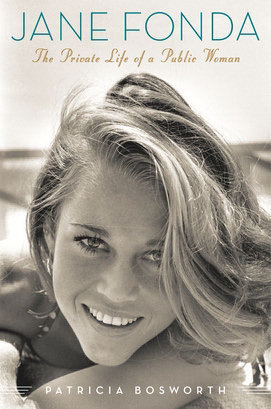 Fonda released her autobiography My Life So Far first in 2005, but now, just as she publishes her second book Prime Time, Bosworth can finally issue her take on her onetime colleague, the comprehensive and undeniably fair Jane Fonda: The Private Life of a Private Woman. Movieline phoned Bosworth to discuss Fonda's legacy, the virile man behind Henry Fonda's stony reputation, and the greatest (and most interesting) film moments in Jane's career.
You've written biographies of two relatively tragic figures -- Montgomery Clift and Diane Arbus -- and Marlon Brando. How does Jane Fonda fit into that list, and why was she the next logical choice?
More than any of the other characters - and though they're marvelous, eccentric, one-of-a-kind characters - Jane tops the list. I really did want to write a cultural history of her life, because she sort of transforms the decades as she recreates herself from movie star to political activist to exercise guru. They fit really neatly into those decades, the '60s, the '70s, and '80s. Those are three iconographic figures, though there's the tycoon wife of Ted Turner, the philanthropist, etc. But there's three major characters or images that she projected onto the public and that she really was. She really was a movie star activist and the exercise queen.
Fonda has said that her other biographers, all men, have had something against her. Do you agree?
Oh, I do! I don't think any of them took her seriously. They made fun of her. They diminished her in a way, in ways that I did not. Number one, she shouldn't be diminished. She's a very important figure both in feminism and in politics. Because she was a woman, they were really threatened by her.
During your days as an actress, you attended the Actors Studio with Fonda and learned under Lee Strasberg. How much of the vivid, multifaceted person you write about was apparent in that class? Or was it?
Oh, no. When she was in the Actors Studio, she was scared. She was vulnerable, but hidden. She didn't talk very much. I mean, she's changed an enormous amount. In the Strasberg classes, she was scared and didn't know whether she could do it. She was afraid. She was afraid of competing with her father. There were all sorts of things at play at that point. I think she was still suffering deeply from the effects of her mother's suicide. It was a really rough period for her.
Not only did her mother, the socialite Frances Ford Seymour Brokaw, commit suicide, but the aloofness of her legendary father is well-documented, especially by Jane herself. What have you gathered on Henry Fonda from secondary sources? Does it differ from Jane's point of view?
It's interesting. I've met very few people who could ever reach him, connect with him. He was extremely detached and cold. Of course his last wife Shirley Fonda, who I talked to, adored him and thought he was given a bad rap. She thought he was kind and good, and the interesting thing is, speaking of his kindness, his granddaughter Vanessa (Jane's daughter) talked to me a lot about her grandfather. She adored him. She said he was wonderful to her, kind, nice, and taught her how to garden. Vanessa said she never saw what Jane saw; she saw only a gentle, loving side of Henry Fonda. He was wonderful with kids and not so good with adults. I think he adored Jane, which was very evident in his actions, but he'd never say it. I think he absolutely adored her.
What where you surprised to learn about him?
For instance, I never would've known that Henry Fonda was a womanizer. Can I say that he always had a hard-on? I mean, seriously. I don't know how much you're going to use of this! I was surprised to hear him described as a very sexual being, and I subsequently found out that he had many affairs with women including Barbara Stanwyck. He was irresistible to women!
One critic of your book claimed that you see what Jane Fonda doesn't see in herself, and as I read the book, I tended to agree. What do you think those qualities are?
I'm not sure that she sees -- and this is not meant to be a criticism -- but she's so impulsive, she's too impulsive, she makes the wrong decisions. She surrounds herself often with people who are mediocrities rather than always being with her peers in business and career situations. That's what I've seen. Other people have commented on her. I don't want to be critical of her because I really care about her, but I wish she wouldn't do quite so much! She seems to be almost more energized as she gets older, and she's almost manic and so driven now. I wish she could relax! I don't think she sees that about herself.
In your opinion, what's her best performance?
I think her greatest performance is certainly Bree Daniels, the call girl in Klute. I think she tapped so many incredible resources inside herself, and play within that role -- the call girl, the little girl, the tough cookie, the woman who put on a show for everybody, the vulnerable woman - that was a part of Jane.
She's also starred in a number of forgotten films. What's her most underrated performance?
For me the most underrated is, I think, The Morning After where she played the alcoholic, the drunk, the has-been movie star. Of course she was going through her own hell with her husband, trying to get Tom Hayden into rehab. He was an alcoholic. She was going through all that at that moment, and I think she understood the role very well -- that of an alcoholic.
What characters is she best at playing, generally? Are they the ones who are most like her?
She's best at playing these driven, ambitious, tortured characters. The marathon dancer in They Shoot Horses, Don't They, and even in The China Syndrome as the reporter -- well, she doesn't become ruthless -- but she wanted that story! And in movies like Nine to Five and Coming Home, you could chart her political evolution too. She wanted her political opinions expressed. In Coming Home, it's about Vietnam and the veterans' plight, and in Nine to Five, it was about secretaries getting rights. It was her politics.
Finally, what's been her biggest stretch as an actor? Any role that would shock first-time viewers?
I think there are always elements of herself, but she did a movie with George Segal called Fun with Dick and Jane. Wow, that's a good movie. Don't see the remake with Jim Carrey.